Career outlook
What can I do with a degree in dietetics?
Students earning a degree in dietetics will be able to practice in the wide-ranging field of dietetics, which includes providing medical nutrition therapy to patients in hospitals and nursing homes, managerial-level positions in numerous venues, and work in community nutrition.
The Coordinated Program in Dietetics (CPD) curriculum provides a framework in the sciences, such as chemistry and biology, and also cognate disciplines including psychology, statistics, and management. The core program courses in the curriculum introduce students to the methods and techniques of providing quality nutrition services in both clinical and community settings.
The curriculum builds on this foundation with specialty courses in nutrition and disease, food service management, advanced dietetic practice and management. Students will be eligible to take the national Registration Examination for Dietitians, a nationally-administered test leading to the "Registered Dietitian (RD), Registered Dietitian Nutritionist (RDN)" credential. Learn more about dietetics as a profession.
Transferable skills
A dietetics degree offers skills in the areas of:
Application of current research and technology
Interpretation of the latest nutritional science findings and educate consumers
Use of a variety of technologies to analyze and evaluate new food products and dietary intake
Communication
Application of interpersonal skills to effectively counsel patients
Development of educational materials
Critical analysis and problem-solving
Collection of valid data to conduct assessments, identify problems, and develop interventions
Monitoring and evaluation of interventions
The knowledge and skills acquired in the CPD and demonstrated by passing the national examination allow graduates to provide quality nutrition services in health care, education, and industry. The CPD offers various types of learning activities and experiences with special emphasis on critical thinking and problem solving, notably through the incorporation of 1200 hours of supervised practice throughout the program. This gives students an opportunity to apply the knowledge gained in classroom activities to real-life situations.
Careers in dietetics
Many corporations employ dietitians including Meijer, Kellogg's, Whole Foods Market, and many more. Learn more about the profession of dietetics.
Careers insights by degree
Still want more information about what degree is right for you? Visit our career insights explorer tool to learn more.
Notable people who are registered dietitians
Carolyn O'Neil, M.S., RD (former CNN journalist, nutrition communications expert)
Joy Bauer, M.S., RDN (nutrition and health expert for NBC's Today Show)
Cheryl Forberg, RD (chef and nutritionist for NBC's "The Biggest Loser")
Trends in employment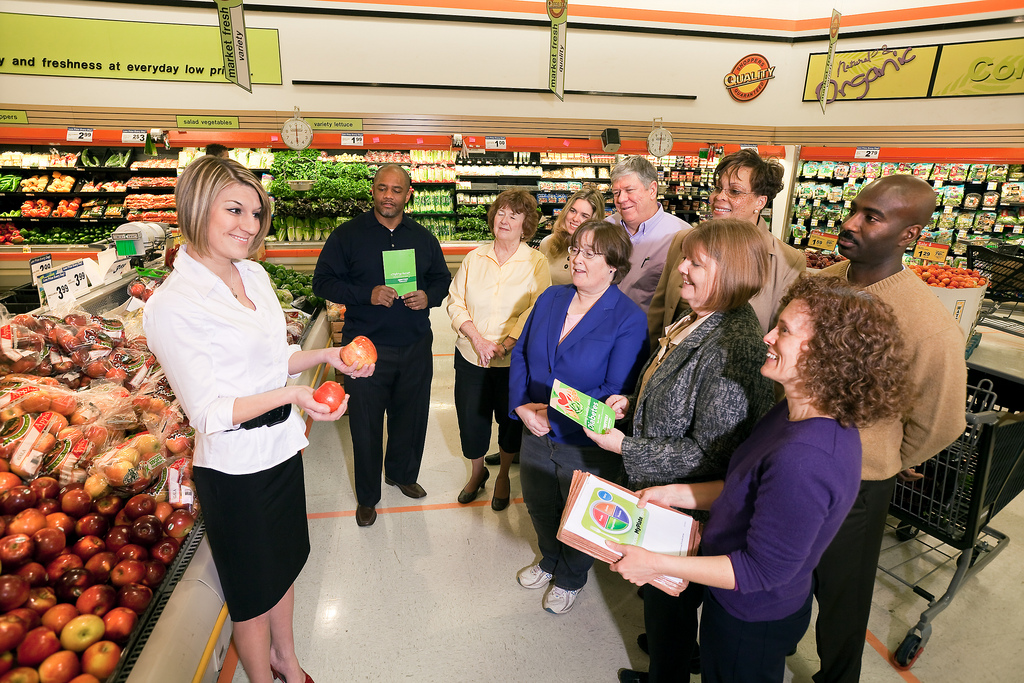 The U.S. Bureau of Labor Statistics has projected that careers in dietetics "will grow due to increased emphasis on disease prevention by improved health habits." Additionally, that agency and the Academy's analysts suggest that much of this job growth will be in the areas of health prevention and wellness as well as eldercare.
A trend that began about five years ago is the tremendous growth in the long-term care industry. Shortly after this trend emerged, both federal and state regulations regarding nutritional assessment and intervention were strengthened creating a demand for RDs. Over half of the dietitians employed in the U.S. are in hospitals, nursing homes and rehabilitation centers (ECF), or offices and clinics of physicians.
Analysts predict that RDs will continue to be viewed by other health care providers and consumers as nutrition experts which will expand the scope of opportunities for RDs. One such opportunity reflects a comparatively new venue for the RD's services: Around the country, and here in Michigan, physicians' offices are employing dietitians to counsel patients on both therapeutic diets and health promotion and maintenance regimens.
A recent study conducted in 2012 found that dietitians were among the top professionals reporting the "most satisfaction with their jobs". In addition, a study published by Forbes reported dietetics to be among the top ten careers for the future and one of the best jobs in healthcare in 2015 with a 21% projected growth through 2022.
Here is a summary of a federal government release of job growth projections:
Total employment is projected to increase; service industry jobs will account for almost all of the job growth in this time period
Health services positions along with business services and social services will account for almost one of every two jobs added to the economy. The projected growth for the healthcare sector is twice as fast as the total job growth
Within healthcare, hospitals are projected to be the slowest-growing industry
The Occupational Outlook Handbook projects that employment of RDs will grow as fast as the average for all occupations with anticipated continued growth
Areas where growth is expected to include long-term care facilities, schools, prisons, community health programs, home health care agencies, diet workshops, health clubs, physician's offices and other clinics
Salaries in the Detroit area
As of 2014, a typical Dietitian working in Detroit, MI (48202 zip code area) is expected to earn a median base salary of $48,982. Half of the people in this job are expected to earn between $45,099 and $53,241 (between the 25th and 75th percentiles). These numbers are based on national averages adjusted by geographic salary differentials.
Statistics: CDP grads from 1997-2014
Of those employed in the field of dietetics/nutrition, 42% work as clinical RDs in acute care, 26% in ECFs, 27% in the community, 5% in management. Management positions include working with food companies, clinical managers in hospitals, and pharmaceutical sales. In community-based dietetics, dietitians work in physicians' offices, for HMOs, as renal dietitians in clinics and community agencies.
Some of these dietitians are also in private practice and do consulting for healthcare facilities, see patients for individual nutrition counseling, and work in health and fitness centers. It is clear that of those graduates seeking positions, all obtain positions. From survey results and informal discussions with CDP alumni, many expected to work as clinical RDs in acute care but find positions in other areas of dietetics. It also appears that community-based dietetics is a growing area.
An excellent resource for information on careers and employment data can be found at salary.com The website allows you to enter a zip code for anywhere in the nation, and obtain median salary and other employment data. In addition, the site provides resources such as resumé evaluations and links to government agencies.