Message from the chair, May 2022
Share
Celebrating a culture of community in the Department of Anthropology
Dear colleagues and friends,
Looking back, it feels like this past winter 2022 semester could have pushed our minds and hearts to the limit. Our faculty and students were so excited to return to campus in January that we arranged for over 80 percent of our anthropology courses to be offered in person.
But then the omicron variant surged in December and classes had to begin remotely. This meant that many of our faculty sacrificed their hard-earned downtime over winter break to adapt in-person course content for online formats. Students also missed out on the experiences of reconnecting with each other at the start of a new term.
In February, within weeks of returning to campus with renewed optimism, the invasion of Ukraine began. The war in Ukraine hits close to home for several of us. It deeply affects those in our department with family ties to Ukraine, and it upends reality for our anthropology faculty and graduate students who conduct research in Eastern Europe.
Professors Yuson Jung, Jessica Robbins, and Jonathan Stillo have long-standing ties to institutions and individuals in Ukraine, as well as in the neighboring countries that are welcoming refugees (Poland, Romania, Bulgaria). It has been both heartbreaking and inspirational to watch them respond to the crisis through their personal and professional networks. I'd like to especially recognize Dr. Jessica Robbins for volunteering her time to participate in several Ukraine-focused campus events throughout the semester – panel discussions, vigils, and teach-ins.
This was taxing work, but Dr. Robbins was committed to bringing anthropological perspectives on social relations, care, and identity to bear on the crisis. Her efforts demonstrated how relevant and essential anthropological thought is to conversations about contemporary global politics, conflict, and social upheaval.
Despite these and the other ongoing challenges to well-being and social justice in our society, I am happy to report that our departmental community has persevered - even thrived - this semester thanks to the mutual care we share in maintaining our intellectual and social life. This edition of the semi-annual anthropology newsletter celebrates our departmental community's accomplishments since January.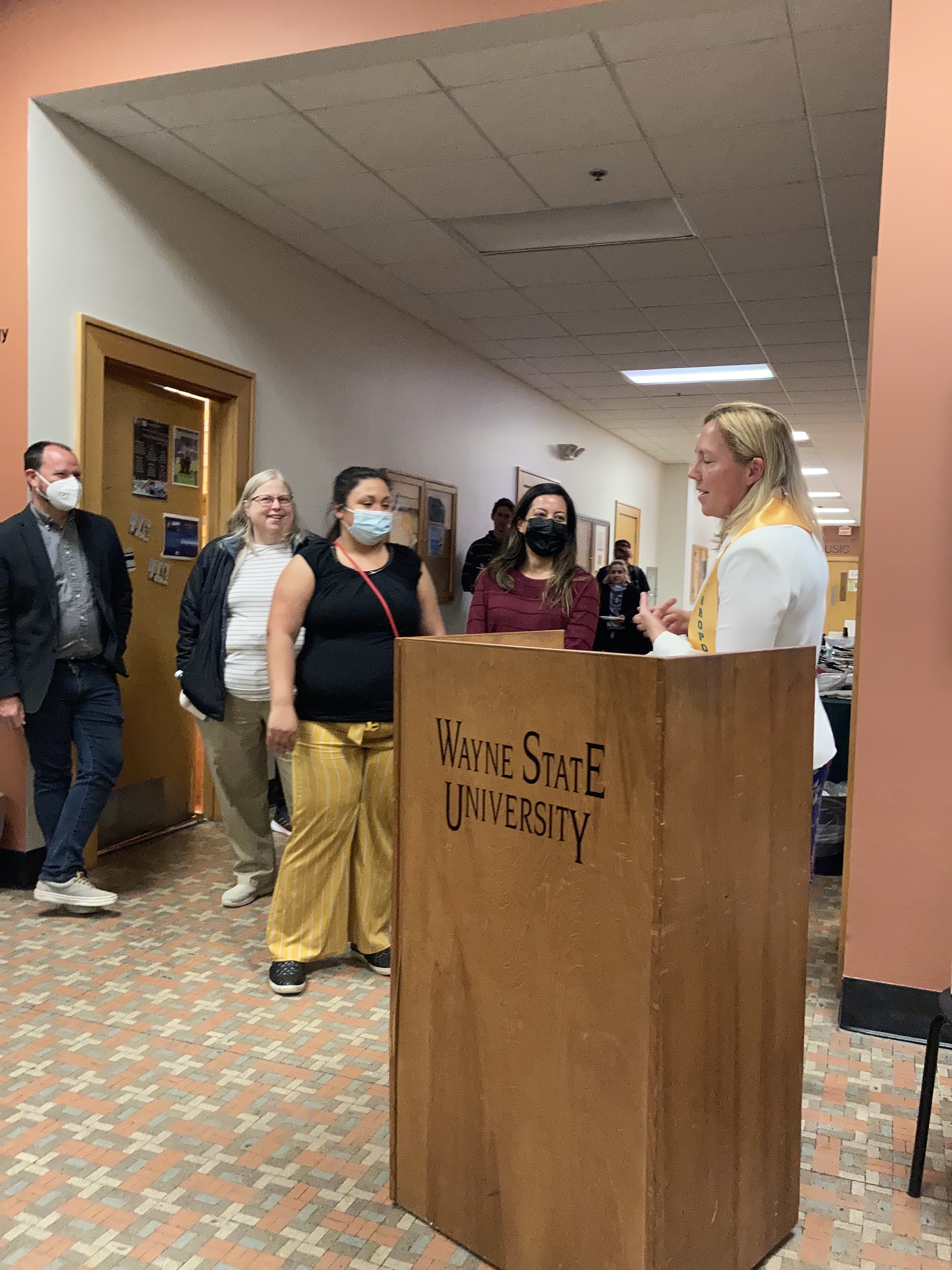 Our departmental community is sustained by the efforts of many people – not least our exceptional administrative staff and academic advisor: Harmony Durden, Uzma Khan, and Gayle McCreedy. Our faculty and students extend their gratitude to these superwomen in appreciation of their support over this past academic year.
I'd also like to extend a special thanks to our department's new committee – Events and PR – and its members: Professors Jessica Robbins (chair), Yuson Jung, Julie Lesnik, Andy Newman, Museum Director Megan McCullen, and AGSO President Justin Mazzola. The Events and PR committee's efforts kept the intellectual life of the department alive and well throughout the semester and academic year.
Of particular note was their development of the new First Fridays in Anthropology speaker series, which gave Wayne State faculty and their colleagues from outside the university regular opportunities to share their ongoing research. This semester's speakers included Dr. Eugene Richardson (Harvard) discussing his recent book Epidemic Illusions: On the Coloniality of Global Public Health, our own Dr. Andy Newman's lecture on his new research project, "How Belle Époque Paris Shaped Anthropology: Science, Popular Entertainment, and Race-Making in the City of Light", and Dr. Rachel Fleming (senior UX researcher, Amazon Web Services), who delivered a presentation entitled "From Anthropology to User Experience Research and Workplace Culture: Lessons for Embarking on a Career in Industry." Dr. Fleming's talk was generously co-sponsored by Professor Emeritus. Allen Batteau.
Our community was also strengthened at the graduate level by the annual Anthropology Graduate Student Organization's (AGSO) Transformations conference in April. This year's theme was "Reversals and Resistance: Emergence and Imagination during Times of Crisis". The two-day conference, organized by anthropology graduate students in partnership with Detroit-based publication Riverwise, featured a keynote conversation with Dr. Adrienne Maree Brown, and 23 presentations by students from Wayne State and other universities, as well as local community collaborators. The presentations will be published in Riverwise. Special thanks to anthropology Ph.D. student Megan Douglass for leading the organization of Transformations 2022.
Our semester ended on a high note with two spirited community-building events. On April 26, we celebrated our 33 departmental graduates and award winners in our first in person recognition ceremony since the beginning of the pandemic. At the ceremony we also celebrated the accomplished leadership of Dr. Stephen Chrisomalis during his 12-year run as the department's director of graduate studies. After ushering a total of 160 M.A. and Ph.D. students to degree completion, he is stepping down for a well-deserved administrative hiatus, passing the DGS baton to Dr. Yuson Jung.
Finally, on May 6, we celebrated the life of Professor emeritus Gordon L. Grosscup, who passed away at the age of 93 in November 2021. Dr. Grosscup joined the anthropology faculty as an Assistant Professor in 1964 and retired thirty years later after mentoring countless students and leading archaeological excavations at several notable locations in southeast Michigan (Walker Tavern, Trowbridge House, Fort Wayne, among others). Dr. Grosscup then spent the next thirty years of his retirement conducting research from his office in the museum and generously supporting student scholarships and museum operations.
We held Dr. Grosscup's memorial celebration at his favorite local restaurant, Traffic Jam & Snug. The 50+ attendees included current anthropology faculty and students, alum dating back to the 1960s, colleagues from Wayne State, archaeologists from across Michigan, out-of-state guests, and his Midtown neighbors. It was a wonderful evening of commemoration, storytelling, reflection, music, and bonding – the best ingredients for anthropology-flavored community-building.
With the end of the semester now behind us, anthropology faculty and students are looking forward to traveling for fieldwork, research, and conferences this summer for the first time in over two years. They are scattering to the four corners of the globe as I write – to Ecuador, Peru, Spain, Korea, France, Cuba, Mexico, and beyond. I look forward to reporting on their adventures and other exciting changes on the horizon in the fall newsletter edition.
Thanks to all of the faculty, students, staff, and alumni who made this academic year a success, despite its unrelenting challenges. I am proud to lead a department of anthropologists comprised of such a committed community of scholars, teachers, students, advocates, and innovators.
Please continue to monitor our website for announcements of upcoming events in the fall and our Twitter account @AnthroAtWayne for news and updates.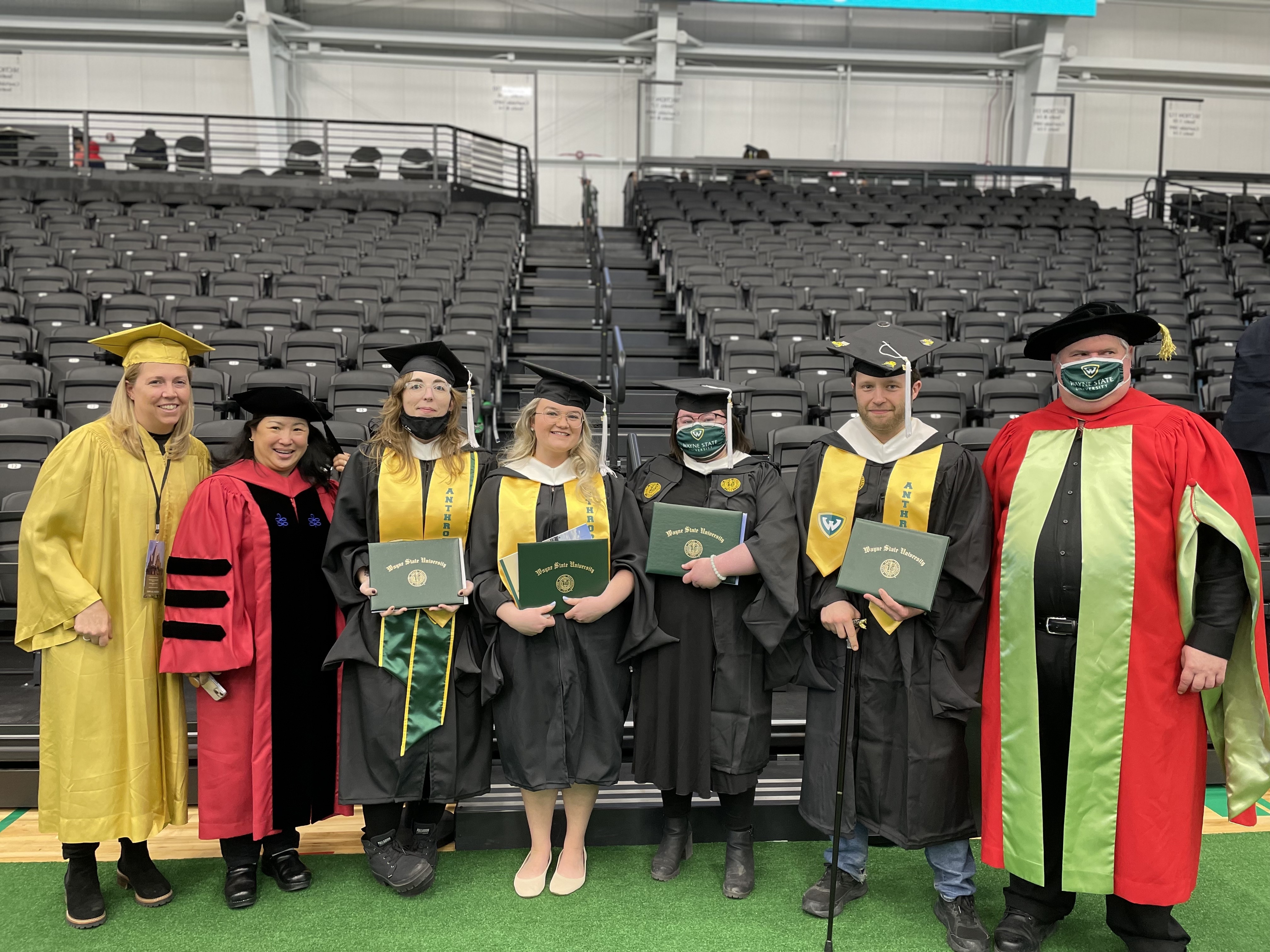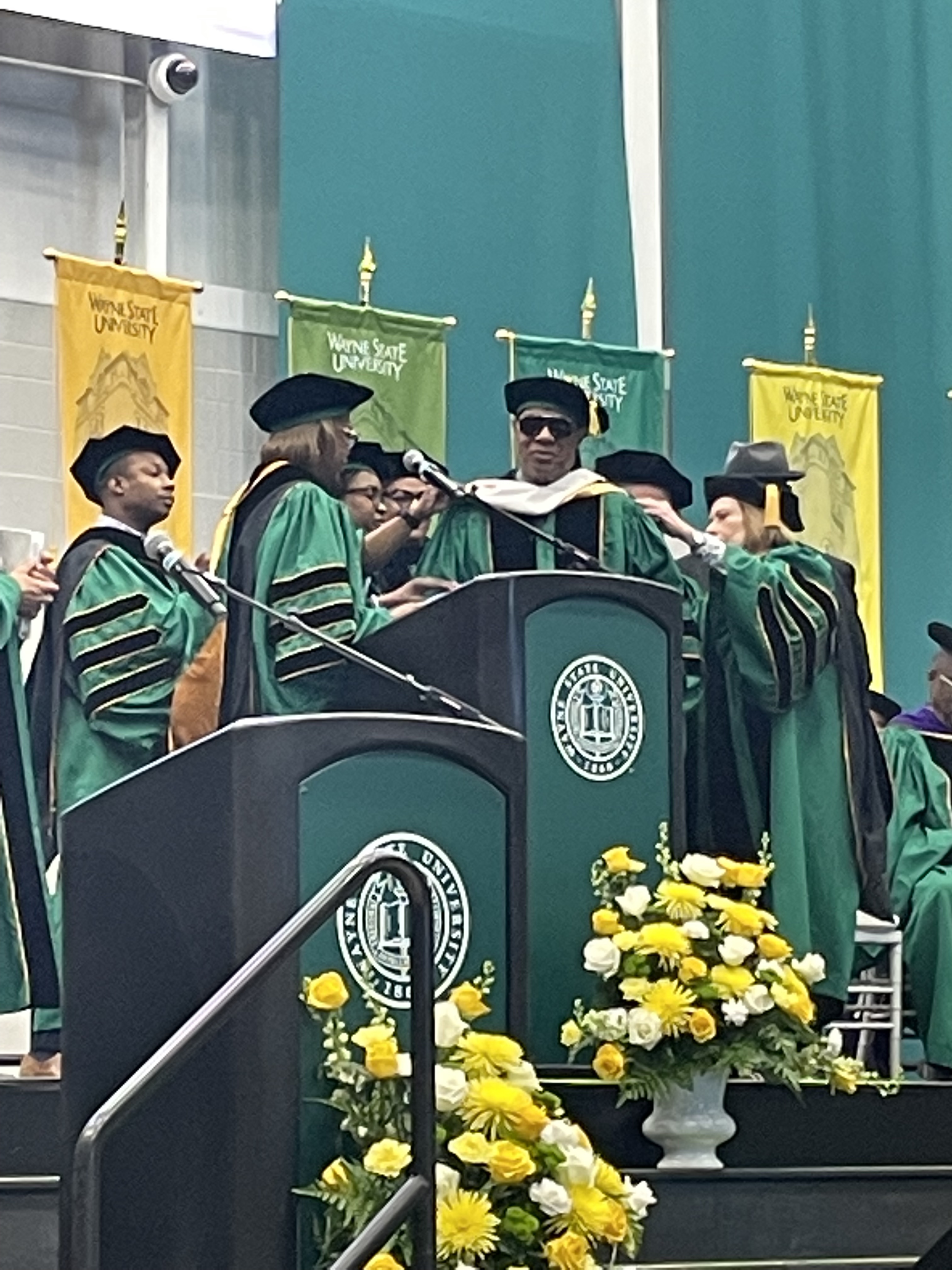 Krysta Ryzewski, chair and associate professor of anthropology