Anthropology graduates, May 2022
Share
Congratulations to our winter 2022 graduates!
This semester, 33 students completed degrees or minors in anthropology. Anthropology faculty, staff, and students congratulate the following students on their success and wish everyone the best in their future endeavors.
Ph.D. in Anthropology
Andres Romero
Dissertation: La Olla y Los Patios: An Ethnography of Place, Selfhood, Violence, and Rehabilitation in Bogotá.
Master of Arts in Anthropology
Dina Charara
Matthew Defauw
Jenna Huntley
Alexis Martin
Justin Mazzola
Britney O'Neal
Anthropology majors (B.A.)
Patrick Dear
Alberto Herrera
Pierce Krolewski
Cindy Luu
Siobhan Reed
Eva Schmit
Kelly Seals
Steven Stoddard
Rhonda Weston
Yitzack Balmaceda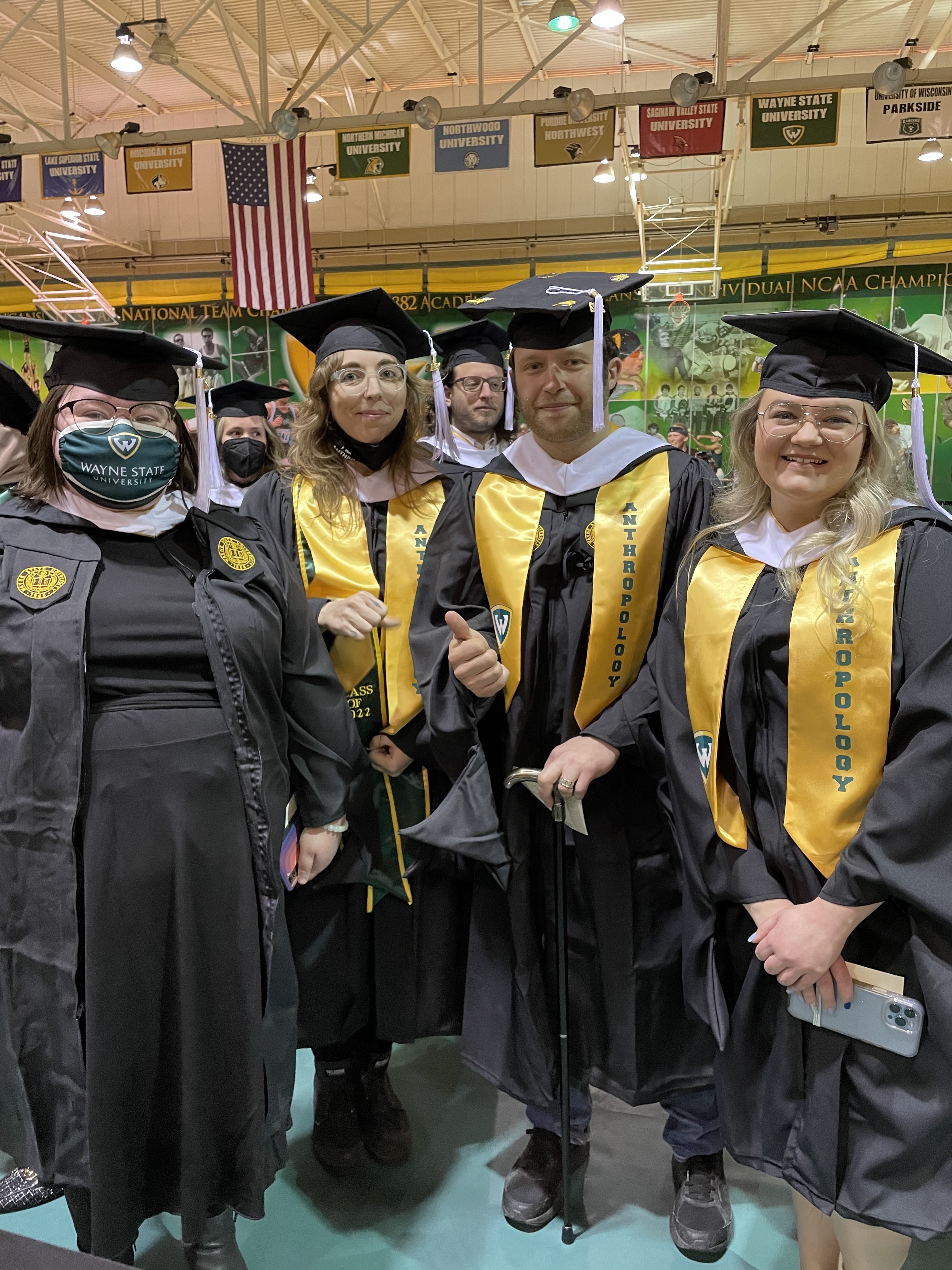 Anthropology minors (B.A.)
Humayra Ahmed
Sebina Ali
Isabella Foldi
Hannah Hedo
Samantha Ryckman
Breauna Murray
Hibah Al-Jabur
Rouqaia Alkhafaji
Afrah Ansari
Amy Benson
Tala Berry
Shaday Cade
Juhi Devliyal
Diana Fayad
Jay Ghelani
Hannah Kessler