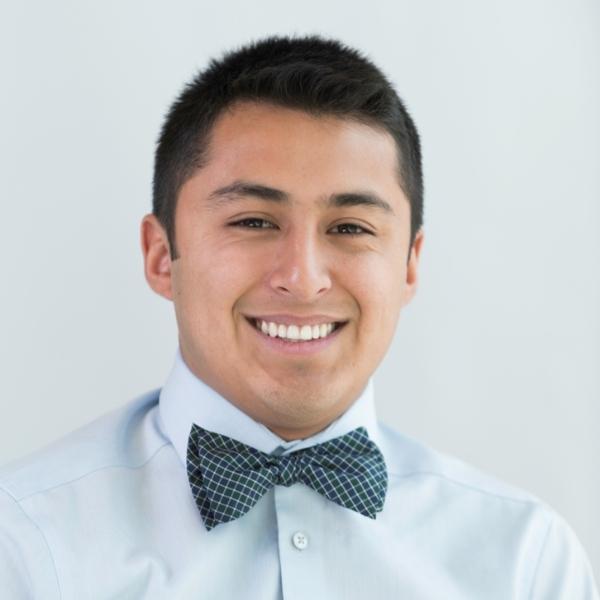 Physics alum adapts app in time of need
ToDoolie is an app that connects those who are in need of help — with yard work, cleaning, moving, etc — to a pool of local student helpers. It was created by Sergio Rodriguez-Valenzuela, a biomedical physics (B.M.P. '17) alumnus, while he was an undergraduate at Wayne State University.
For Rodriguez-Valenzuela, ToDoolie solved the struggle between working and studying, staying out of debt and maintaining his grades. As co-founder and CEO, his vision for ToDoolie has been to allow students to have the flexibility they needed to do both.
In the time of COVID-19, Rodriguez-Valenzuela saw another need that his platform could fill. With the help of his team, they were able to reconfigure their app to allow customers to place an order for a loaf of homemade bread made by his mother, a baker. Their new business, thebread, also gives each customer the option to pay it forward and donate bread to a family in need.
Rodriguez-Valenzuela is optimistic that as Michigan's stay-at-home order comes to an end, students will have the ability to get back out and service the jobs available in the community. While this means shifting focus away from thebread, he claims that they will still continue weekly bread deliveries to the families in need.
In the development of ToDoolie, Rodriguez-Valenzuela incorporated all the math and statistical models that he learned in his BMP courses. To ensure a high 'Confidence Score' for each job, he created a mathematical model that averages the likelihood of each employee's attendance and capability to complete the job to the satisfaction of the employer.
Rodriguez-Valenzuela chose to major in biomedical physics for his love of math and his dream of working in the field of health care. Growing up in Chile, his favorite TV show was called Surgery of the Body and Soul. It showcased children growing up throughout Chile who were born with abnormalities that were easily fixable with reconstructive surgery. It followed a surgeon who offered services for free and documented how these minor surgeries improved every aspect of their lives. This show inspired eight-year-old Rodriguez-Valenzuela to pursue a career in the field of health care. Whether he works in the field as a physician, a lawyer, or a politician, his goal is to continue reaching out and providing access to communities in need.
Moving forward, Rodriguez-Valenzuela is currently planning the expansion of ToDoolie into Atlanta. Using more of the statistical methods that he learned in BMP, his team compared the median house values of counties around America and found that metro Atlanta included three counties that mirrored metro Detroit.
"My vision for ToDoolie is for it to become the platform that is powering on-demand work for virtually any type of service," says Rodriguez-Valenzuela. "I want people to feel ownership of their services — meaning they can download our service and create their own mobile app without having to know how to code, giving them a business that is entirely theirs."
Rodriguez-Valenzuela was recently named one of Crain's 20 in their Twenties for his work with ToDoolie and the shift to thebread. His mother, Sabrina Valenzuela, was also featured in Crain's magazine as a COVID-19 hero for her part in thebread.