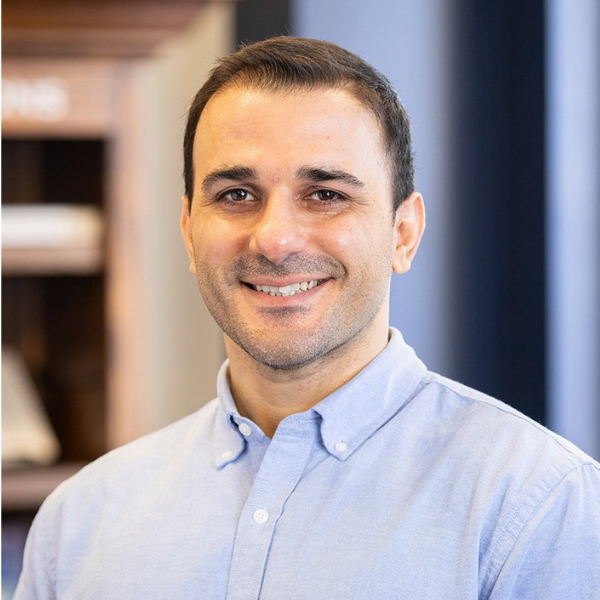 Pre-Faculty Fellow Spotlight: Dr. Erfan Saidi Moqadam
Dr. Erfan Saidi Moqadam is currently a pre-faculty fellow in cultural anthropology with Wayne State University, catering to the Honors College. According to Dr. Moqadam, "humans are meaning-makers. They invent complex symbol systems. They are not always predictable.
The meanings that humans produce are ever-changing." Dr. Moqadam received his doctorate degree in Anthropology from the University of Kentucky. He is a specialist in the Anthropology of the United States with a focus on migrant and minoritized communities, diasporic identity formation and religious practice.
His research "expands the understanding of what it means to be Muslim in the U.S. and how processes of belonging for immigrant communities are linked with racialization." He says he chose to be an Anthropologist because he was "fascinated by the ways anthropologists have studied culture." He continued, "Anthropology helped me to understand how cultural practices have influenced our biology, growth and development and made us one of the most dynamic species on Earth. The dynamism of culture has enabled us to persist for millions of years and to thrive in diverse environments. Anthropological studies have shown that culture constantly changes and human norms, attitudes and behaviors have been socially constructed across time and space. This analytical approach helps us in emancipatory ways to see society, politics, economies, gender norms and racial meanings as social constructions that can change, not as 'it is how it is supposed to be'."
Some topics highlighted through his research and teaching include theories of religion, whiteness and processes of racialization among migrant groups, ethnic identity and the Muslim-American experience. When asked what advice he would give to someone who wants to enter the field of Anthropology, he responded, "I would say that you are doing what you are passionate about. Anthropology helps you to answer many personal inquiries and intellectual curiosity that everyone may have. Anthropology provides you with unique methodological and theoretical approaches to decode and understand human norms, behaviors and attitudes. These skills can be applied to any professional field that relies on human interaction." In the future, he plans to "expand the scope of [his] inquiries to include how racially and ethnically minoritized groups in the city of Detroit perceive categories of identity, such as race, religion and ethnicity, through ethnohistorical and communal memories that extend beyond the U.S. social context."
And, ultimately, the purpose of his research is to "offer an analytical category to conceptualize the cultural practices of groups of individuals who are considered "Middle Easterners" not only to include a vast array of variety, diversity, meanings, experimentations, interpretations and ontologies but also to comprise extraordinary differences, disagreement and contradictions as integral parts of their identity."