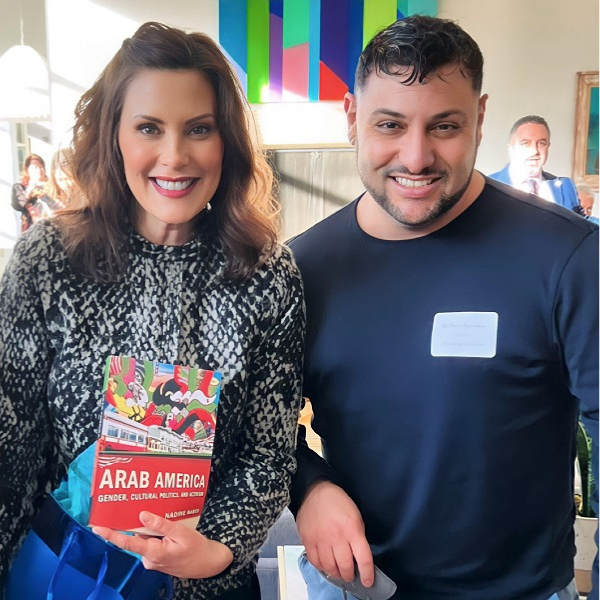 Faculty Spotlight: Dr. Tareq A. Ramadan
Dr. Tareq A. Ramadan is an adjunct interdisciplinary professor at Wayne State University where he has taught anthropology and Near Eastern studies courses for the past 15 years. He received his Ph.D. from Wayne State in 2017 after defending his dissertation, which was an archaeo-linguistic examination of Arab state formation in the seventh and eighth century Levant.
When asked about why he became an anthropologist, he stated: "I felt that the discipline provided both the best framework and the necessary space needed for me to pursue my academic and professional interests, and came to anthropology as someone who was largely interested in numismatics and history, who grew up in a multilingual, culturally syncretic household where [he had] exposure to three languages (English, Arabic, and German), and as someone who was fortunate to have traveled outside of the country, as a child, providing me with what I came to view as valuable insights and perspectives."
He went on to say that he later stumbled upon anthropology, as an area of inquiry, as an undergraduate, and found it to be the perfect vehicle for "articulating my experiences, and, also for examining them in broad ways."
Apart from teaching, Dr. Ramadan is also an immigration, educational, and cultural competency consultant working regularly with immigration attorneys across the country to provide expert witness affidavits and testimony in immigration court to aide in the defense of those facing deportation. He added that "[A]dditionally, and since becoming an anthropologist, I have also worked on various projects and programs sponsored by government agencies including the Department of State, the Department of Defense and the Office of the Director of National Intelligence. Immediately prior to teaching, "I worked for the Department of Homeland Security's Transportation Security Administration," Dr. Ramadan added. He is also a numismatist and has assisted various museums in attributing coins, artifacts and inscribed materials from the Islamic period, and is considered an expert in early Islamic coins and seals.
More recently, Dr. Ramadan became Project Manager of the local, Inkster-based non-profit organization Project We Hope, Dream, and Believe, for which he wrote and was awarded a Civil Rights Grant totaling $380,850 to rehabilitate the former home of civil rights icon Malcolm X (who once a gave a talk at Wayne State in 1963). As of 2021, the home has been added to the National Registry of Historic Places thanks to Dr. Ramadan's passion and dedication to this project. Once the home was established on the registry, he then organized an archaeological excavation project at the site in partnership with Wayne State's Anthropology Department.
He took on the project due to "a long-standing interest in the historical figure" after watching Spike Lee's biopic about the political titan. What resonated with Dr. Ramadan the most is Malcolm's "willingness to boldly confront the social injustices and inequities that came to characterize his life and times– often the byproduct of systemic racism – during the most dynamic and visible phase of the Civil Rights era in the 1950s and 1960s. His own personal, philosophical, and ideological transformations and evolution –which are conveyed in his autobiography– in some ways, resonated with me at a personal level, and were also a corollary of the rapidly changing social and political landscape of the 1960s- a period ripe with domestic turmoil."
The ultimate goal of the renovation project at the still-standing Inkster home is to transform it into a museum. Dr. Ramadan continued explaining that the group's efforts have resulted in a collection of "hundreds of artifacts, ranging from several coins, including one dating to 1952- the year Malcolm arrived at the house, a late 1950s baby stroller, old glasses that resembled the ones Malcolm wore, and various glass and metal soda bottles, including Faygo and Sweet Sixteen, to name but a few items.
They also retrieved several types of building materials believed to be from the 1950s, all of which are now in the process of being photographed, cataloged, and stored in the anthropology lab and which are aiding in the renovations. The hope is that the home's complete rehabilitation will be finished by early to mid summer [2023], in preparation for an official public opening in early August, which would coincide with the month that Malcolm arrived at the home (which belonged to his brother Wilfred) in 1952."
Lastly, in 2022, Dr. Ramadan was selected for the Arab America Foundation's 40 under 40 list.