Students at Wayne State gain valuable practicing anthropology research experience
Share
Graduate students in the Wayne State University anthropology department completed another successful practicum project in the summer of 2021. The practicum course is designed to give students hands-on experience conducting a team-based applied research project from beginning to end for a local institution, business, or corporate client.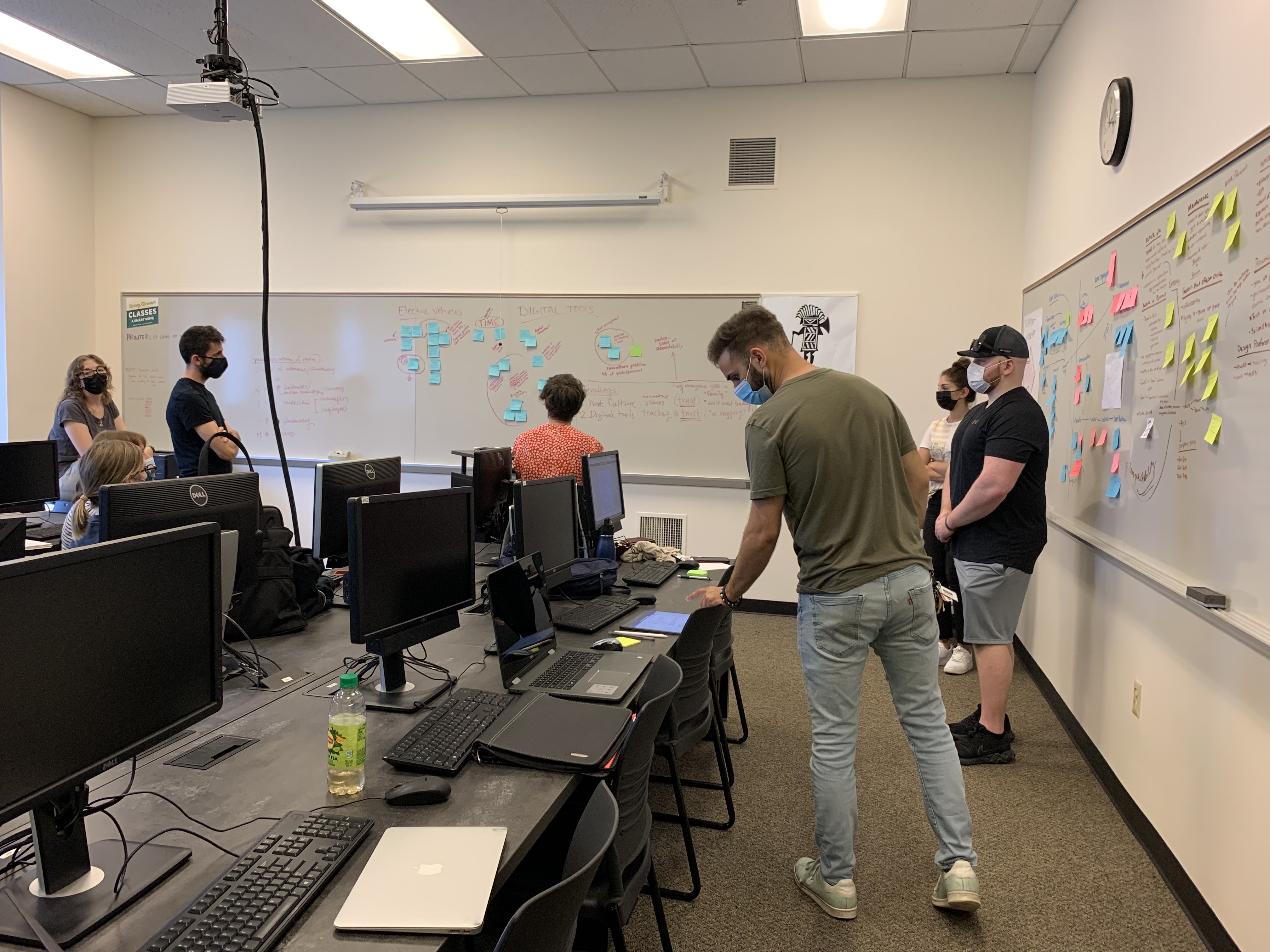 This year, a team of nine students supervised by two faculty worked on a project for D-Ford, the human-centered design team of Ford Motors. The exploratory ethnographic project asked how construction work culture influenced vehicle use and construction industry perceptions of electrification. Students recruited 29 businesses across 13 different sectors within the construction industry. They conducted a research study that used qualitative data collection methods of workplace shadowing, observation of vehicle use and ride-along, and ethnographic interviewing. While pandemic conditions limited early research activities, the use of remote interviewing allowed the team to expand their sample to states in multiple regions of the United States.
Client communication throughout the project was key to defining goals and creating a deliverable in a presentation and report to D-Ford. While such projects develop critical research design and data collection skills, student researchers at Wayne State also learned to apply theoretical thinking to recognize themes and analyze qualitative data. Using data analysis software to develop a codebook, they honed their analysis skills through affinity mapping strategies (see below).
The Master of Arts in Anthropology program at Wayne State University focuses on business, and organizational anthropology prepares students for diverse careers, with alumni heading into jobs from healthcare and local government to market research, product development, and user experience and design research. Completing a team-based applied project for a client provides students with a strong research and analysis background as they enter careers in practicing anthropology.