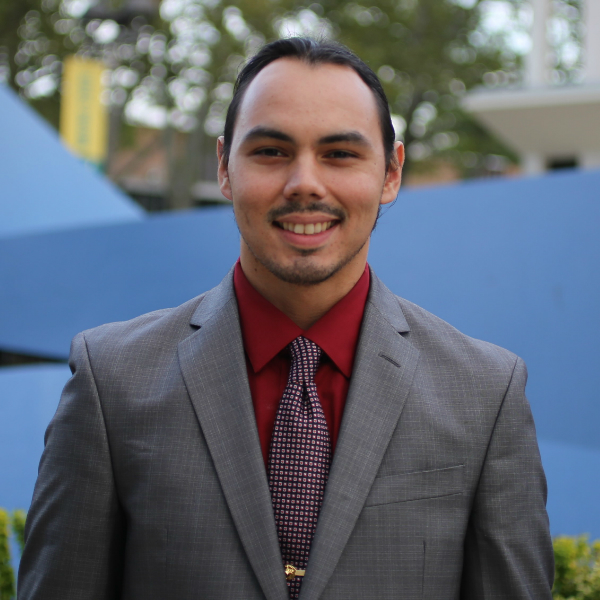 Q&A with David Pitawanakwat: CLAS Warrior and president of WSU's Student Veterans Organization
David Pitawanakwat is a student veteran majoring in political science and sociology. Here, Pitawanakwat tells us about his path at WSU and how the Student Veterans Organization (SVO) helped along the way.
What's your major?
I'm a double major in political science and sociology. I've always been a big newsreader. I became an adult in the era of the Iraq and Afghanistan wars. I didn't like the fact that I had friends in those places, and I wanted to understand more about the political process so that I could become a better-informed citizen, so I chose political science as my first major. I chose sociology because I am Native American and there are a lot of social problems regarding Native Americans. Sociology can be more research-based and quantifiable, so it complements my political science major.
Why Wayne State?
When I got out of military service, I lived in North Carolina and I was doing a civilian job for a while. I decided to come home; I'm from Michigan originally. I wanted to go back to school and I wanted to be in an urban area.
What do you want to do after graduation?
Right now, I'm eyeing law school. I was thinking about going into a foreign service career track through the state department afterward.
How is the Student Veteran Resource Center (SVRC) impactful for student veterans?
When I first came here, I didn't think that there would be a student veteran cohort. I was surprised that when I first enrolled, I got an email right away welcoming me and saying, "Hey, we have our own space here on the sixth floor of the Student Center, go check it out when you get the chance." I've been coming here almost every day since I started at Wayne State. This is our space. It's where we go to study and to socialize. It's very important for us because we can be around other veterans.
What events does the Student Veterans Organization host?
Right now, we're doing a cold weather clothing drive for homeless veterans. That's one of our big events. We also hold the fall welcome back at the beginning of Sept. We're usually the ones out on Gullen Mall grilling up hot dogs and hamburgers with a bunch of bounce houses. We've done so many events over the years like golf outings, bowling. We also go to a lot of Tigers' games as a group.
What does Veterans Day mean to you?
It's a way to honor where we came from and the sacrifices made by the people who came before us in the armed forces.

To contribute to the SVO's Cold Weather Clothing Drive, drop off clothing donations on the sixth floor of the Student Center. Clothing will be donated to the Michigan Veterans Organization.
Follow the SVO on Facebook.