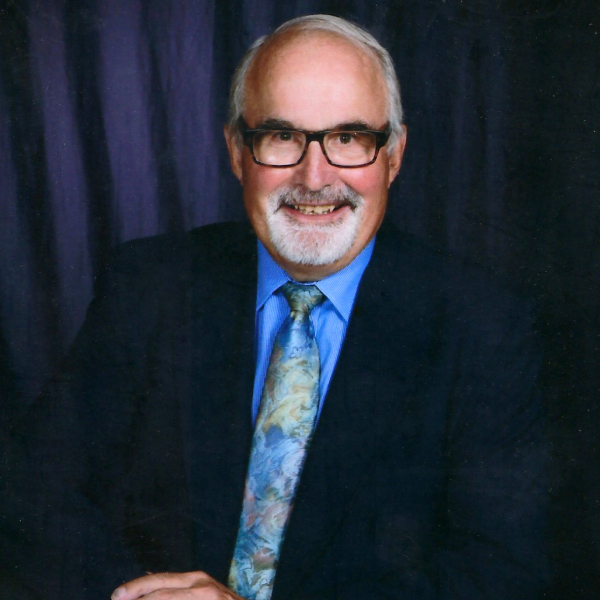 From grad student to executive vice president: Q&A with M.P.A. alumnus Charles Sturtz
Higher education was transformative for Wayne State alumnus Charles Sturtz. Sturtz grew up on a farm in Ohio. He attended Wittenberg University for his undergraduate degree and was drawn to Wayne State by the masters of public administration program. Sturtz made the most of his WSU education, savoring the practical knowledge that came from the program's partnership with the Citizens Research Council of Michigan.
After earning his M.P.A., Sturtz spent over ten years in the State of Michigan budget office, working in both the Romney and Milliken administrations. He then returned to Wayne State, eventually taking the role of executive vice president and treasurer. Sturtz left WSU for the University of Maryland where he earned his Ph.D. in public administration and served as the university's chief finance and administrative officer. Here he shares more about his career and his advice for current students.
How and why did you decide to go into public administration?
I was encouraged to consider public administration by my political science advisor at Wittenberg University. He was aware of several students who were progressing through the Maxwell School at Syracuse, the Wharton School at Penn and the Fletcher School at Tufts. I was not going to law school. I was accepted at several graduate schools with public administration programs and selected Wayne because they offered the best financial package with the Citizens Research Council. A good friend was in the program at Wayne. So, the combination of friendship, counseling and financial aid persuaded me.
What was your Wayne State experience like? What will you remember most about it?
The academic experience was intense with daily workload and classes with really great professors. Of particular value were the Thursday afternoon seminars of Nathan Grundstein held in the downtown offices of The Research Council. "Grundy" combined an academic lecture on the functions of government with public performances by leaders in the press. This experience cemented my resolve to be a public administrator.
You served in the Vietnam War. Please explain what the transition was like leaving the military and going back to the life of a civilian and public servant. What advice would you give to veterans wanting to pursue further education?
I was a draftee in the military. My service had been deferred during my graduate school time in 1958 and '59 and I was drafted by the Army in 1960. After basic training at Fort Knox Kentucky I was shipped off to the 125th Signal Battalion in Hawaii where I was the Courts and Boards Clerk. I was able to keep my interest in public administration while serving my duty. When I completed my tour of duty, I returned to the job I left in a smooth transition. Military service is a good example of the enduring nature of stability inherent in government at all levels.
What do you believe are the most important skills for an effective leader to have in public service?
Public administration is very much about the management of functions such as budgeting, purchasing; labor relations, personnel, capital planning, and financial management. A successful administrator will be able to compete in both the professional and political arenas. For example, I used to counsel staff new to the state budget office that I wanted them to know all the programs and practices related to their assigned area and I would teach them the mechanics of transferring that knowledge into the structure of presentations. A desirable goal should be to achieve the status of "go-to" staffer.
What is your biggest academic or professional achievement?
My biggest academic achievement was earning a Ph.D. in public administration 30 years after receiving my masters. This allowed me to teach a 700 level graduate course in financial management at the University of Maryland, which I did for 10 years. My highest professional achievement was receipt of the President's Medal at UMD. The President's Medal was established in the late 1980s to recognize outstanding service to the University of Maryland College Park campus. I was given the award in 2002 for my extraordinary contribution to the intellectual, social and cultural life of the university.
Your doctoral dissertation examined public-private financing on college campuses – much like WSU's current arrangement for the Anthony Wayne Drive Apartments. Tell us more about your work in this area.


My dissertation grew out of the difficulties that Wayne State encountered when the university had to borrow money to acquire new computing hardware during the late 1980s. The State of Michigan was unable to provide security to back up the university's creditworthiness. The State was borrowing money from Japanese banks. The university ended up getting a loan from a Chicago Bank. This was the early use of short-term 30-day price resets on long-term 30-year financing. We were the pioneers. When I went to the University of Maryland in 1982, I carried this financing scheme to that environment. I was the initiator of this short term methodology. Risk management became much more important in the short term market than it was in the long-term fixed-rate environment. I presented the concept throughout the United States at regional and national organizations for roughly 10 years. When I decided to get a Ph.D. in 1987, my dissertation focused on the policy implications important for decision-makers when using this financing methodology.
At the University of Maryland, this practice enabled the Regents of the System to support truly creative financing mechanisms for the campus bookstore, student center, athletics, research, utility systems and student housing projects. I believe WSU could be a major actor and catalyst using its tax-exempt status to finance an aggressive renewal of the Cass Corridor through partnering use of its capital formation capacity to generate the credit base needed for long-term market stability. I am impressed with what has been done to date in the corridor.