First-ever department mentoring program makes its mark
In partnership with the Wayne State University Development Office, our department established its first-ever mentoring program. The idea is that we pair current students with mentors in the industry and other professional disciplines. What makes this program so special is that our mentors are Wayne State University Alumni.
Students applied to be a part of the program in September and were paired with an industry mentor in December. Students had the responsibility of making the initial contact with their mentors and both met four or more times over the course of five months. Topics of the meetings included things like career readiness, job interview preparation, what life is like for the mentor in their job, life advice, and more. This year, we were able to pair four awesome students with four great mentors.
Bradley Wilson, an actuarial mathematics major, with an expected graduation date of May 2022, was paired with Mr. Bruce S. Pyenson, principal, consulting actuary, at Milliman. One thing Bradley learned from this mentorship was how to choose a job that he will enjoy and general best practices on how to look for gratifying employment in his profession.
When asked about the program, he had this to say: "This program was amazing and talking to a professional that had been in the industry for years really helped to answer any questions I had about being an actuary and how to take the next steps after graduation." Following graduation, Bradley is to begin the exam process to become certified as an actuary.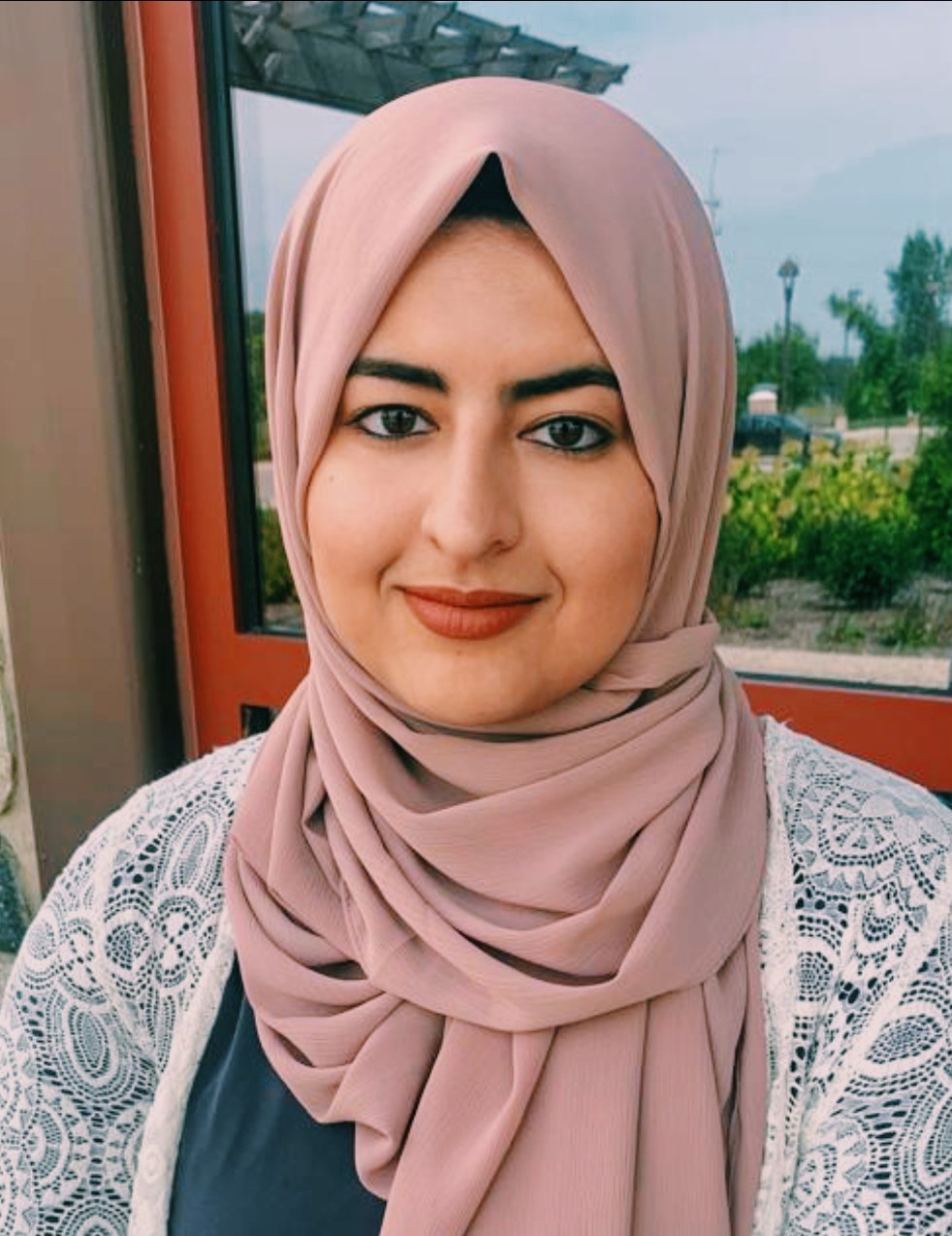 Marwa Shabbir is a statistics major with an expected graduation date of December 2022. Marwa was paired with Ms. Michelle Bolofer, program director with InsideOut Literary Arts.
One thing she learned from the mentorship program is to keep working hard and stay motivated as things will fall into place sooner or later. Marwa added that "it was helpful to know that I had someone to reach out to if I had any questions or needed guidance." Marwa is still exploring her options for what she would like to do after graduation.

Robert Margina is a Statistics major with an expected graduation date of December 2022. He was paired with Mr. Joseph M. Bugajski, practice VP, with Gartner. Robert said that one thing he learned during the mentorship is that your opportunities are endless if you pursue your goals and put in the effort.
He added: "I learned a lot about the professional workforce from Joe and recommend the mentorship to any math students who want to get an idea of what it's like to work professionally after graduation". After graduation, Robert plans to get a job in the data science field, make some money and go traveling.

Shuraya Choudhury is a statistics major with an expected graduation date of December 2022. She was paired with Ms. Hamsa Daher, Executive Director at Small Giants Community. After graduating, Shuraya plans to explore her career interests and use her knowledge and skills to benefit her community. When asked what she learned during this mentorship, she said: "I learned how to become a better conversationalist. Hamsa recommended books and personalized advice for me to grow. Thanks to my mentor, I feel confident about where I am headed and am grateful for this experience."
A special thanks to Mr. Steve Zoski, alumni and donor relations officer for the College of Liberal Arts and Sciences, for his consultation on this program and for encouraging its development. We also want to thank the program committee members: Mrs. Nicole Stokes, WSU Math Corps program coordinator, Ms. Marisa Henderson, academic advisor for the Emerging Scholars Program, and Mr. Richard Pineau, associate professor of teaching and chair of the committee, for their work on this project.
If you are interested in participating in this program for the 2022-2023 academic year, please complete the Careers in Mathematics Mentorship Program Application. If you have any questions about our programs, please contact us at math@wayne.edu.