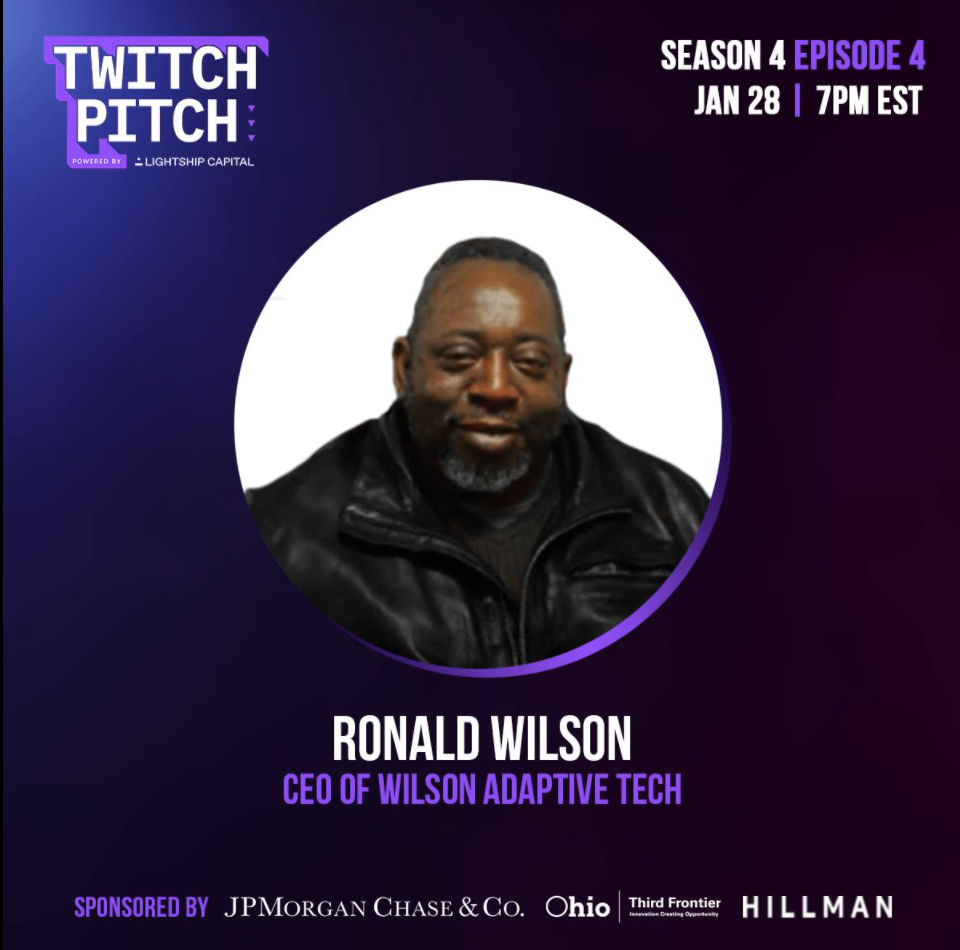 Remembering Ron Wilson: Professional Writing and Community Engagement
Over the past three years, Professor Jared Grogan developed an exciting partnership with Ron Wilson of TechTown Detroit that got Professional Writing students involved in real-life projects. While this partnership came to an unexpected end with Mr. Wilson's premature death earlier this year, its legacy lives on in the work produced by Wayne State students and the memories of everyone who was lucky enough to participate in Mr. Wilson's projects. With this Spotlight, the Department of English celebrates and commemorates Mr. Wilson and his impact on Wayne State students and our Professional Writing program.
The Department of English offers a minor in Professional Writing that prepares students for careers involving writing in the workplace, from copyediting to grant writing to non-profit work. As Professor Grogan explains, professional writing courses are a great way to transfer skills you've started learning in other English courses into professional situations. This means that students who take these courses are getting hands-on experience, much like an internship but in a classroom setting. These classes can also "directly bridge to internships," says Professor Grogan. In this way, these classes transition students from the world of academic writing to professional writing, and sometimes even provide them with the chance to work directly with companies and employers. For example, Professor Grogan has developed cutting-edge courses that introduce students to professional writing while also allowing them to make a difference in the local community.
Through TechTown Detroit, Professor Grogan was able to introduce his students to Ron Wilson and his vision of a shower that was both affordable and handicap accessible. This connection gave students the opportunity to learn the ins and outs of professional writing while also helping someone in the community to bring an invention to life. Mr. Wilson and Professor Grogan first met at TechTown, where Mr. Wilson had gone to pitch his idea and network. Professor Grogan described his first impression of Mr. Wilson as immediate admiration "of his will, his effort to produce a technology that would actually solve a problem ... and his intelligence about it."
Professor Grogan's students worked closely with Mr. Wilson as they listened to his vision for the shower and began designing it. One of these students was Matthew Leclaire, who worked side-by-side with Mr. Wilson for three years to "develop hand drawings and sketches and then bring them to life using CAD to create 3D models." During this time, Matthew grew close with Mr. Wilson because of his exceptional ability as a listener. "It wasn't the nod your head kind of listening: he listened to every single word you spoke, asked questions about it, and shared his own thoughts/opinions/experiences," explained Matthew. Lyric Elliot, one of the Peer Mentors for Professor Grogan's class, shared similar thoughts on Mr. Wilson and his impact. Shortly after Mr. Wilson's passing, she said, "Ron was one of the most unabashed and genuine people that I have ever had the fortune to meet, work with, and befriend. Because, in truth, it was impossible not to befriend him. For someone to be so blatant and honest about their condition, and their pain, and want to use that to help others who share the same problems, is a unique attribute that is only found in the best of humanity."
Both students appreciated the way that Professional Writing courses provided them with many new expertise and skills. Matthew Leclaire had the chance to refine his skills in writing technical documents, as well as to gain "trust and confidence in [his] ability to write." Professional Writing courses also build student confidence in the classroom. As Lyric Elliot notes, "I recall the progression of students who never really spoke or interacted, slowly becoming more and more invested in the project." She went on to say, "I can definitely say watching introverted engineers develop a personal vendetta against water was the most excitement that I had felt that semester."
The faculty and students who got to know Ron Wilson through his collaborations with Wayne State's Professional Writing courses had an experience that they won't soon forget. In these unique experiences, students acquired knowledge about technical writing and real-life transferable skills that they will use in their future academic and career goals, while they also worked on a meaningful project occurring within their local community. At the same time, they were able to meet and learn from Mr. Wilson, and to see the many steps that occur between an idea and the final product. During his three years working with Professor Grogan and students in his Professional Writing courses, Mr. Wilson made an incredible impact on the people he met in the Wayne State community.