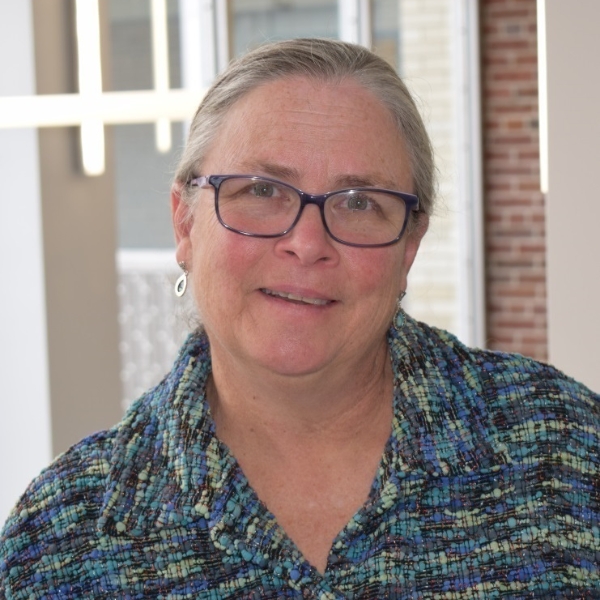 Wayne State born and raised: Criminal Justice alum takes research to new heights in the School of Social Work
When Neva Nahan started as a student at Wayne State University (WSU) in the mid-seventies, she was not sure what she wanted to do with her life or what she wanted to study. More than 40 years later, Neva is right where she belongs and as it turns out, she never left Wayne State.
Neva graduated from WSU in 1978 with a bachelor's degree in Criminal Justice after taking classes in both art and criminal justice. Neva selected Wayne State as it was right in her backyard of Detroit and could she could easily hop on the bus to campus. Neva wasn't sure what she wanted to do after graduation but becoming a police officer or working in the law appealed to her. Prior to graduation, Neva worked part-time on campus as a research assistant and upon graduation began working full-time. Once Neva dipped her toes in the world of research, she never looked back.
Neva began her research career in the Center for Urban Studies as a data coder in the days before personal computers, so she made daily trips across the beautiful campus to visit the Science and Engineering Lab for manual data entry. Over the years, Neva became a supervisor and worked on survey research and program evaluation. It was in the mid 1980's that she began working on her master's degree at Wayne State. Neva enrolled in the applied sociology program in the College of Liberal Arts and Sciences and focused on research methodology, graduating in 1990.
From the very first research methods course I took, I loved the process of research. It is fasinating to start with a question you need answered and move to what is the best strategy to answer it. There is always a challenge to it and I learn something new almost every day. - Neva Nahan
Neva enjoyed working in Center for Urban Studies, eventually supervising seven analysists. However, when Phyllis Vroom became the Dean of the School of Social Work she recognized Neva's talent and came calling. Dean Vroom recruited Neva to work with her in the School and nearly 20 years later; Neva still calls the Social Work home. As the School started to focus more on scholarly research, Neva helped build the research infrastructure necessary to support the new endeavors.
A point of pride for Neva has been her work with students and introducing them to the impact they can have on their community and its members through research. Included in this work was the creation and launch of the annual Social Work Student Research Symposium. Neva helped develop the Symposium, which encourages social work students to engage in faculty research while also offering the opportunity to share findings and network with other researchers. Neva is currently the lead teacher for research but will step down from this role in the Fall as she begins her new role as the Associate Director of the Center for Social Work Research. In this new role, Neva will responsible for strategic and day-to-day operations of the Center for Social Work Research.
This includes providing leadership on community outreach for research, internal assessment and action research for the areas of importance to the School, and grant management. Neva is extremely excited about this opportunity to further engage community partners and empower social change in Detroit and beyond through mutually beneficial research.
After more than 40 years at WSU, Neva likes to say she is Wayne State born and raised. She is passionate about her Detroit home and proud to be a part of the growth and change that has occurred in the School of Social Work over the years. Neva's passion for social work has been passed on to a new generation as well. Her daughter, Marianna Werda, was a Wayne State Masters of Social Work program and May 2020 graduate.