Fall 2020: A message from Department Chair, Dr. Brad Smith
Share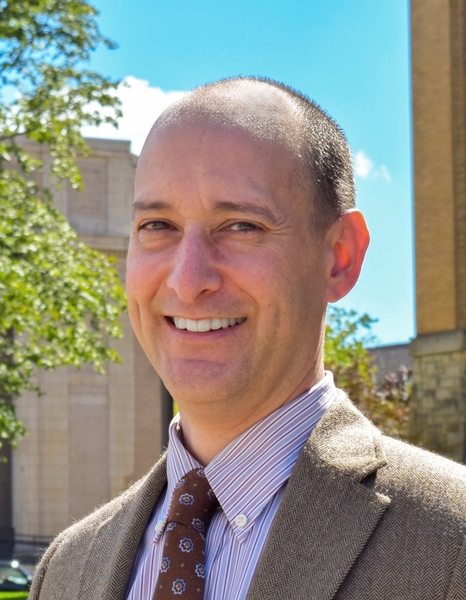 Dear alumni and friends of WSU Criminology and Criminal Justice,
Greetings from Wayne State! It's an honor to write to you as the new chair of the Department of Criminology and Criminal Justice. My appointment began in August and, despite all the current challenges, the semester is going very well.
I'm proud of our students for continuing to work towards their degrees amid the ongoing disruption and difficulty. And I deeply appreciate the dedication of our faculty and staff who continue to teach, research and run the day-to-day business of the department while also juggling the demands of their own lives during a pandemic.
While many things feel different and uncertain right now, I'm happy to share that the department is not only stable but continuing to grow towards an exciting future. Our vision for criminology and criminal justice at WSU includes increasing the presence of the department in the field and the community and conducting research that influences policy and practice. We want our students to not only learn the theory and practice of the criminal justice system, but also consider its future, and how they might help to shape that future.
Staying in touch with our alumni and donors is one of my priorities as chair. Please take a moment and update your contact information with the university. I also want to hear from alumni who are creating change in their communities, who have career news to share, or who would like to be more involved with the department. Please get in touch with me at bradsmith@wayne.edu.
Last but not least, thank you to those of you who are donating to the department. Your investment in our work is a powerful vote of confidence and I appreciate it. And if you're considering a gift to the department, you can do so at go.wayne.edu/give-cj. Thank you.
Sincerely,
Brad Smith, Ph.D.