Waterford Mott High School students visit WSU
Share
On Friday, March 6, 2020, Wayne State's Department of Mathematics was host to 35 students from Waterford Mott High School. The school is part of the C2 Pipeline which focuses on college and career readiness. Most of the students were from an Advanced Placement (AP) Statistics course and were curious about what a mathematics department looks like at a major university.
Prior to coming to the department, the students had a tour of campus followed by lunch in the Towers. Upon arriving, students were brought to the department's Nelson Room, named after the first department chair. The room has been recently renovated to include more space, better seating and board space for mathematics.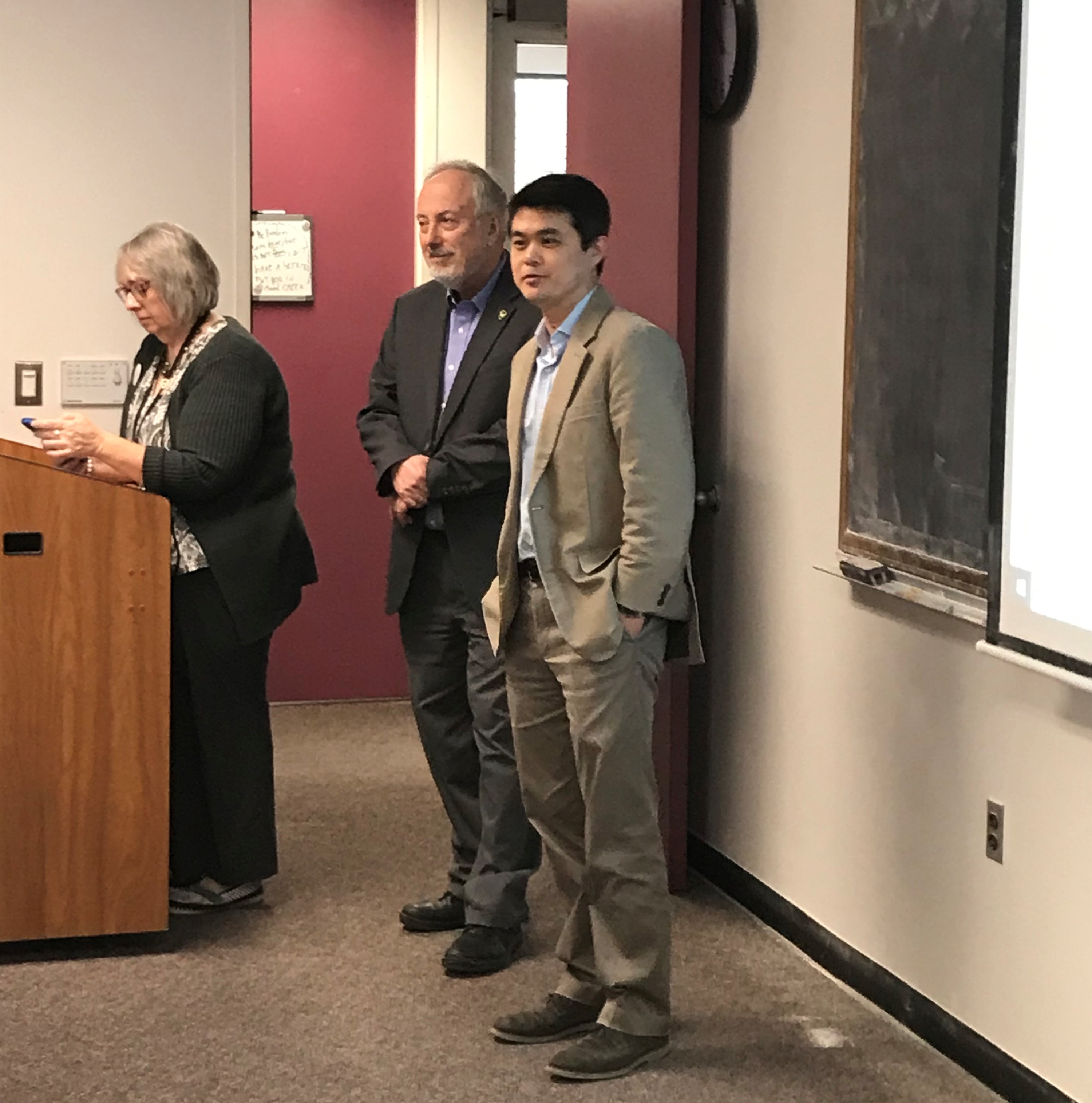 The students were welcomed by Senior Lecturer Richard Pineau, who organized the visit with C2 Pipeline's Matt Hokanson, a coordinator with the program who works at the high school. Richard also served as the MC for the short program. Drs. Hengguang Li and Daniel Drucker were on hand to offer words of welcome and encouragement to the students.
Next, Academic Advisor Dr. Kimberly Morgan provided a quick overview of programs the department offers. Other presentations were made by Mathematics Resource Center (MRC) Coordinator Dr. Tiana Bosley and Lecturer Melinda Lanni, who spoke about the Emerging Scholars Program. Also attending with the students was AP Statistics teacher Mary Shelton and C2 Pipeline Site Coordinator Rhonda Holstein.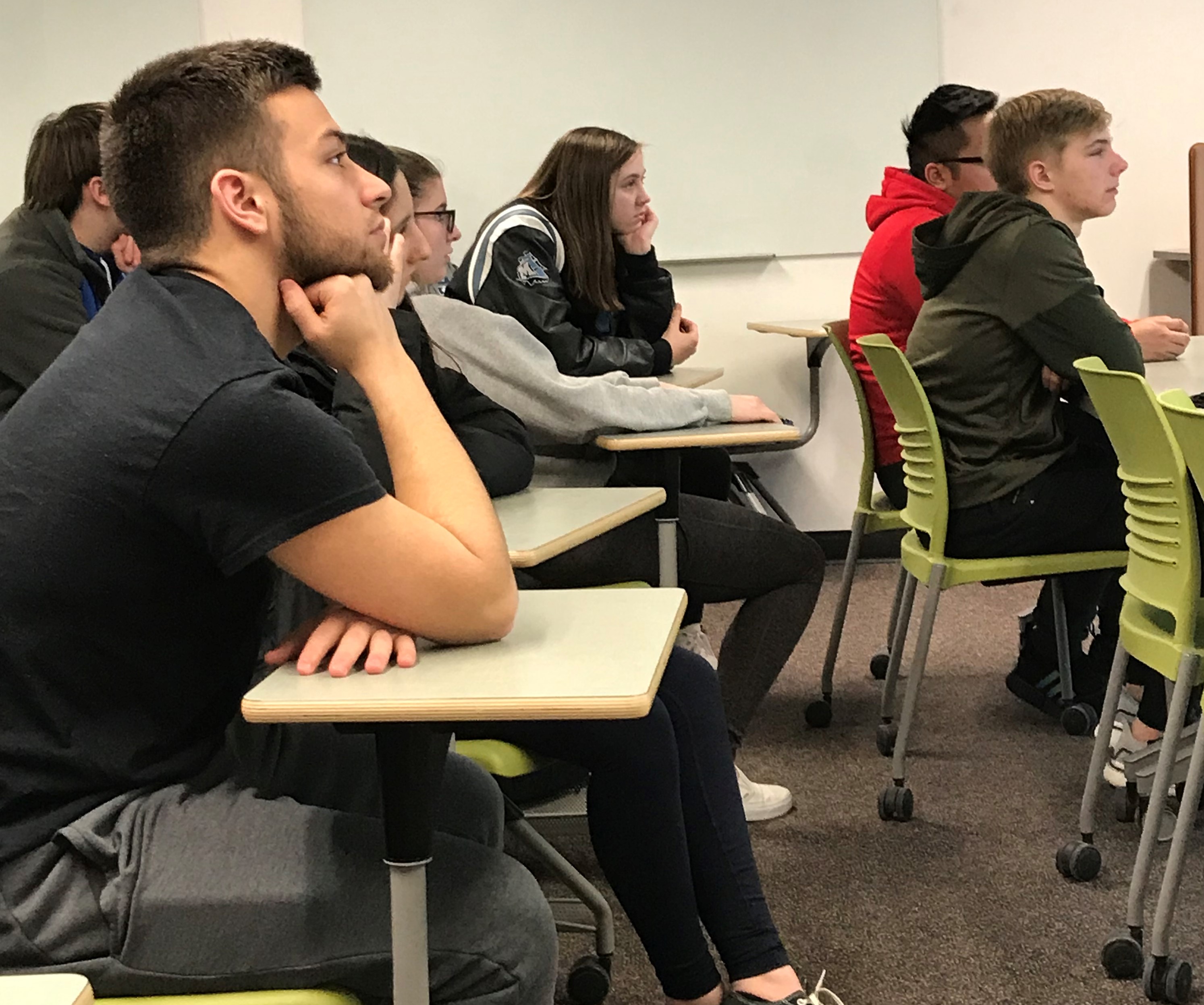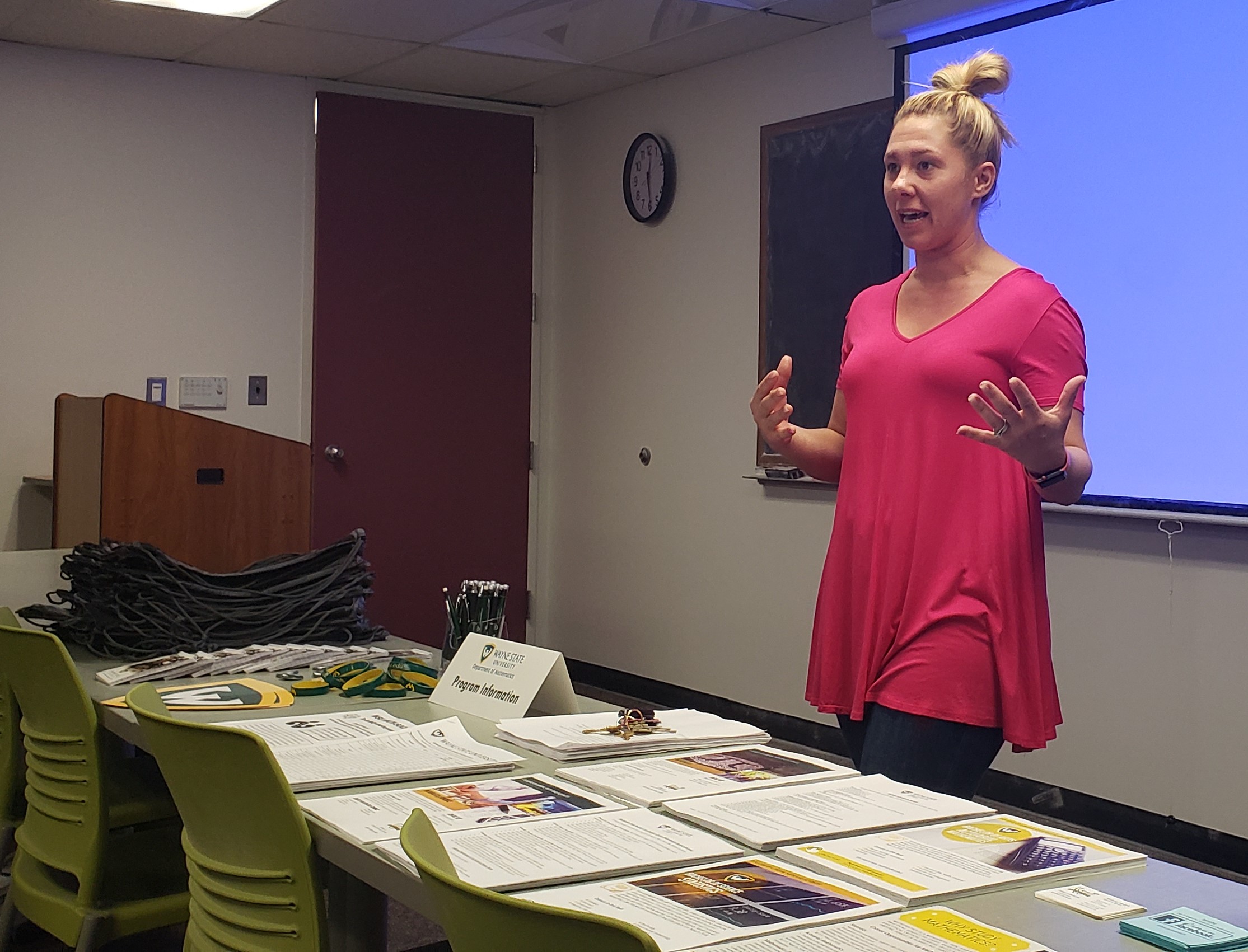 Associate Professor Kazuhiko Shinki put the students through their paces with some statistics-related questions that required a little collaboration from their peers. With the few minutes that remained, MRC tutors and undergraduate mathematics majors Dalton Cymbal, Maria Berishaj, and Bethany Kauth gave the students a quick tour of the department.
The students were then treated to some parting gifts which included some College of Liberal Arts & Sciences bags, plenty of informational flyers, and other cool mathematics swag.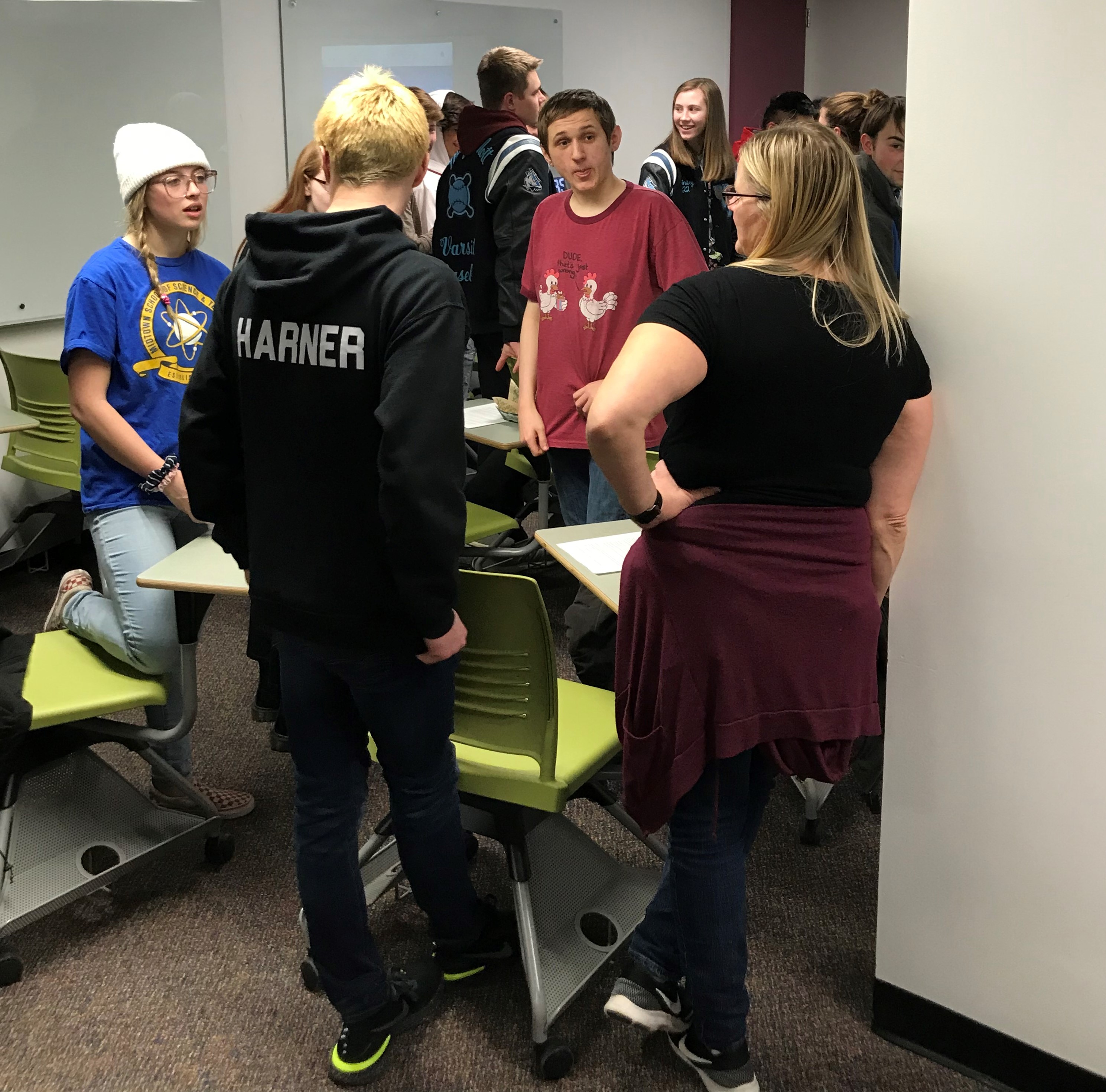 The event was an important step in fostering relationships with area high schools to encourage students to think about careers in mathematics and statistics, but to also show them what the college experience is like. Following the visit, it was mentioned that many students were excited to see what a university campus looked like as well as how great it was to interact with several members of our department. We look forward to continuing to build on this visit with Waterford Mott High School and will surely welcome them back again next year.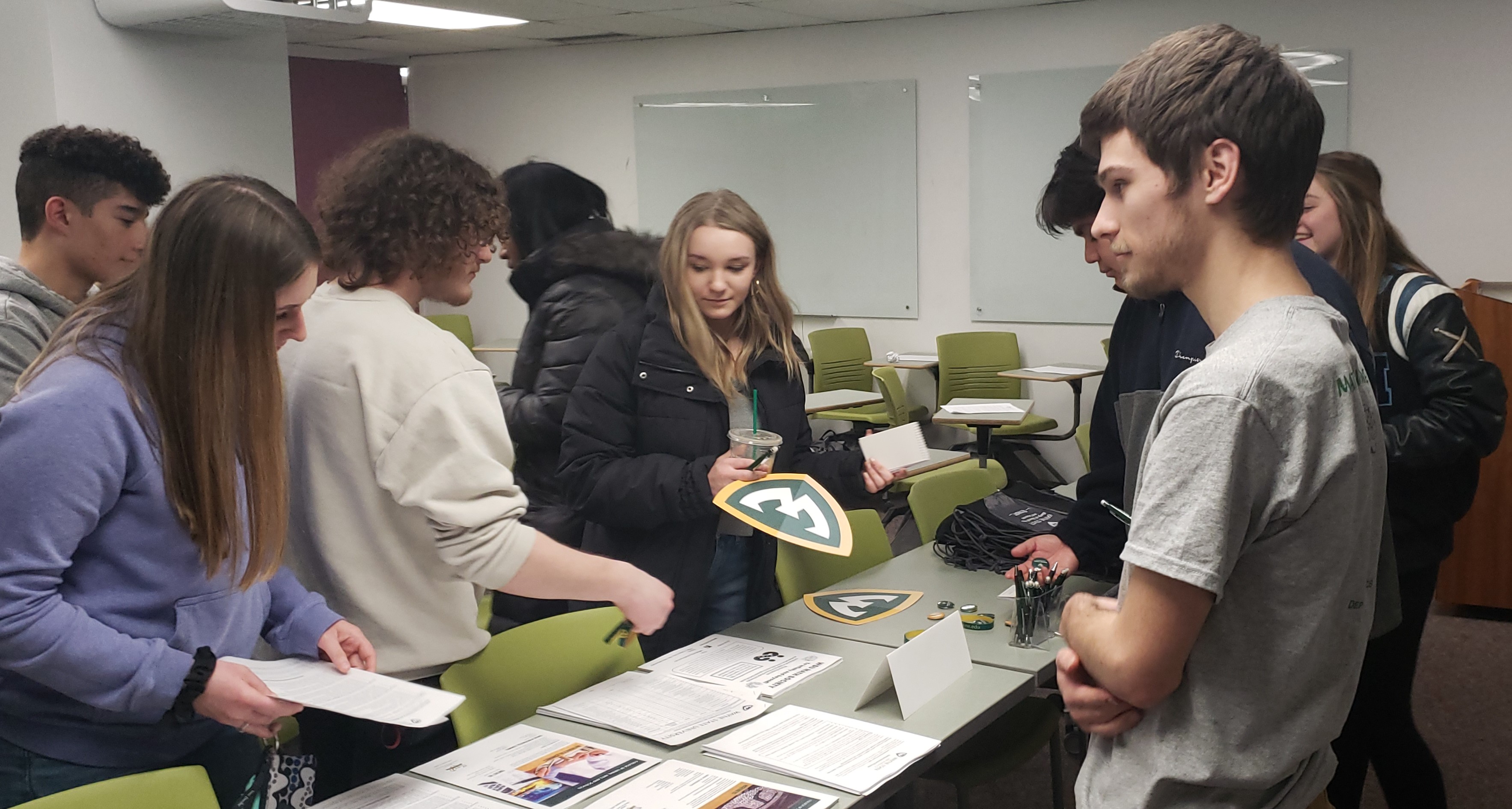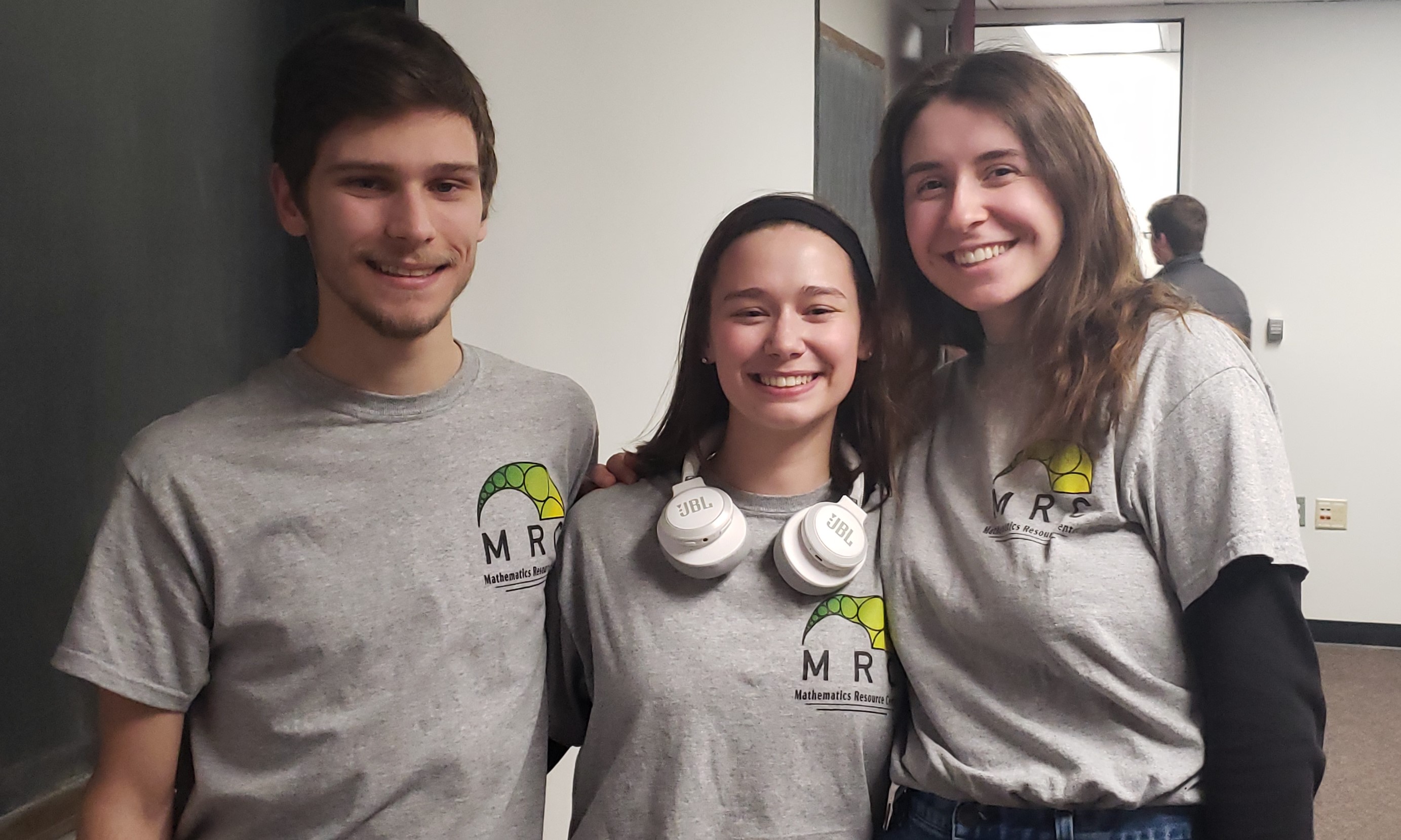 If you are interested in having your class visit our department or want more information about the programs we offer, please email us at math@wayne.edu or call us at 313-577-2479.
Written by: Richard Pineau, senior lecturer