Mathematics dept. welcomes incoming freshmen
Share
Returning to campus has brought with it a new excitement that has not been felt in so long, due to the COVID-19 pandemic. To two specific groups of students, coming to campus is even more special. The incoming class for freshmen and sophomores are slated to be on campus for classes this fall and it will be their first time. The mathematics department has played a role in helping to stir the excitement of returning to campus but also in being an example to our students.
As part of Orientation Part 2, Senior Lecturer, Richard Pineau, was invited to be a part of Pete Thomas's keynote address to the incoming freshmen. The keynote was delivered on the evening of Aug. 30 amid a relatively cool breeze, the backdrop of Wayne State's Tom Adams Field; and with all the excitement of a Pep Rally, complete with the WSU Football Team leading everyone in the school fight song and cheerleaders showing school pride.
Mr. Pineau was invited due to his role in student success, but more importantly to be an example to the students of someone who was successful not just during his time as a Wayne State student, but also as a faculty member. Mr. Pineau reminded Pete that he was not the only faculty or staff member on campus who students could turn to for help or guidance, but that "there are many more of us." Pete used Mr. Pineau's comment to show the students that there are many faculty and staff who can help bring out the genius in them.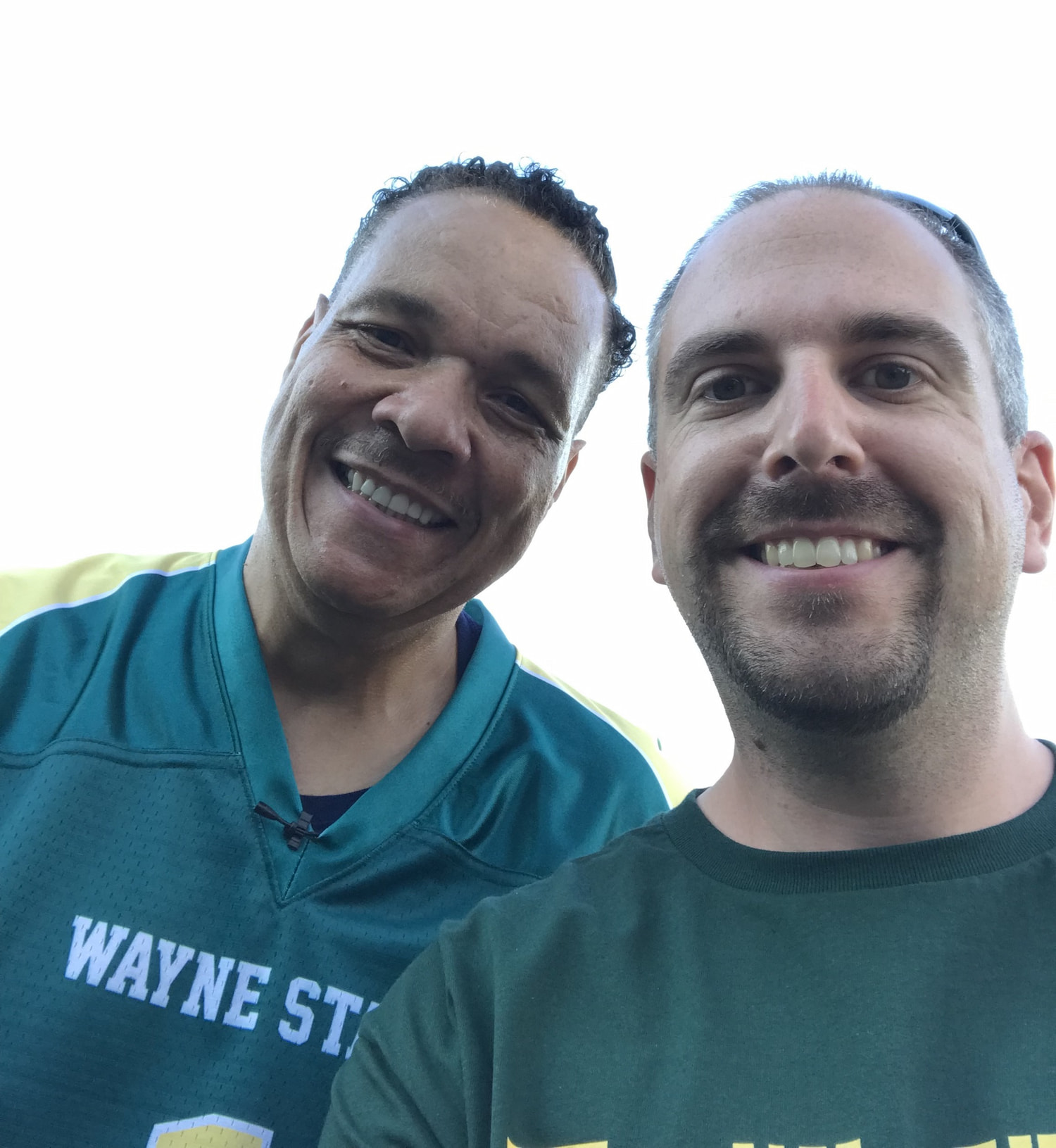 Mr. Pineau was not the only member of the faculty and staff present to be an example to the students. Members of advising, peer mentor team, student success, counseling and psychological services (CAPS), financial aid, and a faculty member from the Medical School, were present to set a rather interesting example. Pete explained that they were the "APP" for various issues students may encounter, like financial aid, class scheduling, dealing with stress, etc. The "APP" means – I'm the actual person prepared (APP) for that! Mr. Pineau and the other faculty and staff present wore T-shirts with the slogan. Following Pete's talk, students and staff were treated to a dinner and some great conversations.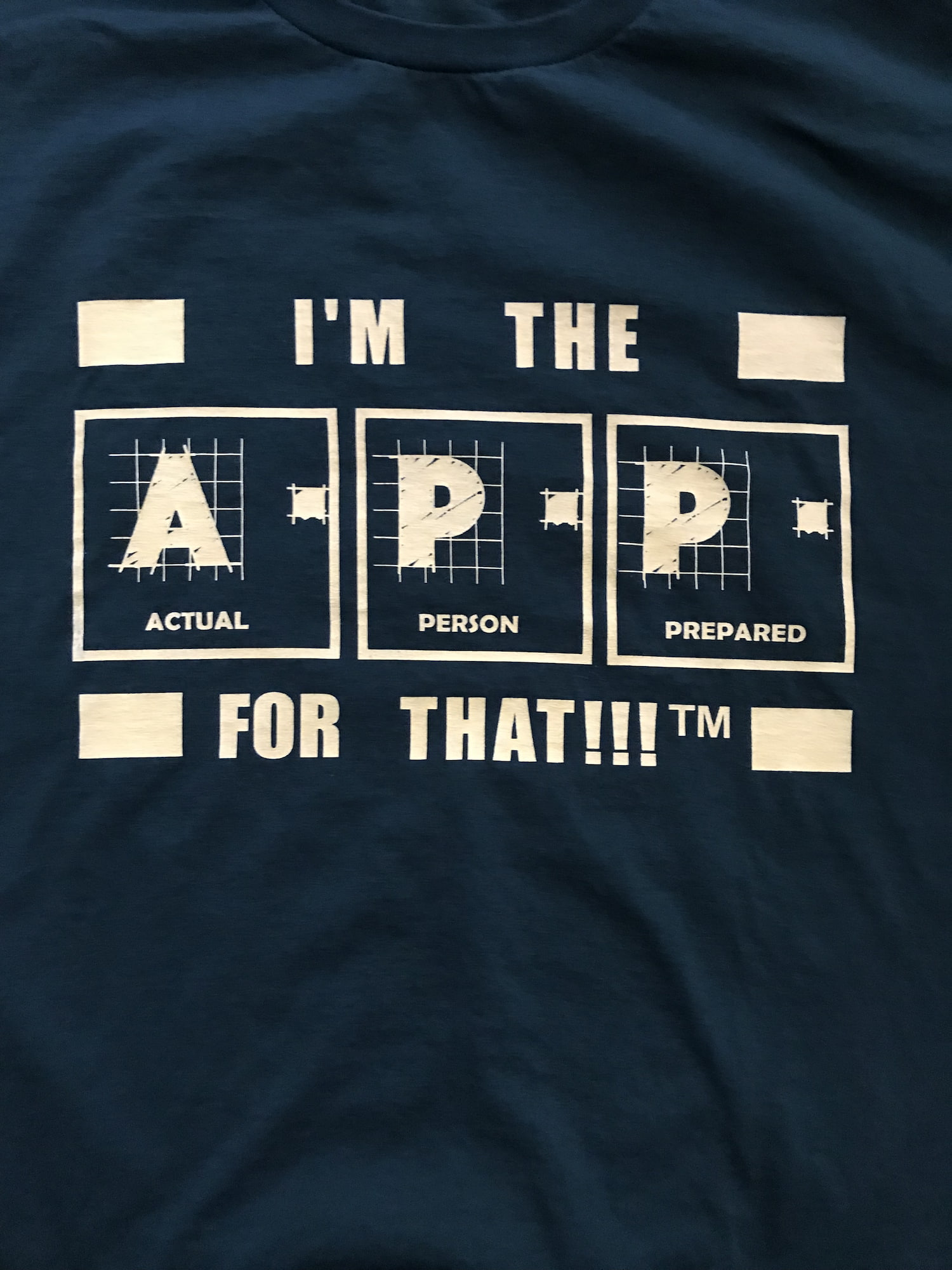 On August 31, the department upheld its tradition of being a part of Festifall – an annual fall tradition that showcases the nearly 500 student organizations, departments, programs, etc. nearly 800 tables in all, as the last part of freshmen orientation. Our Academic Advisor, Dr. Kim Morgan, talked to students about our programs and requirements and of course, provided some math dept. swag! She was joined by Senior Lecturer, Dr. Jyotsna Diwadkar, who helped encourage students to consider mathematics as a future degree option.
Students should know that we are the APP for that when it comes to everything mathematics-related. If you are interested in any of our programs or want to talk to someone about majoring or minoring in mathematics or statistics, please email math@wayne.edu or visit math.wayne.edu for more information.