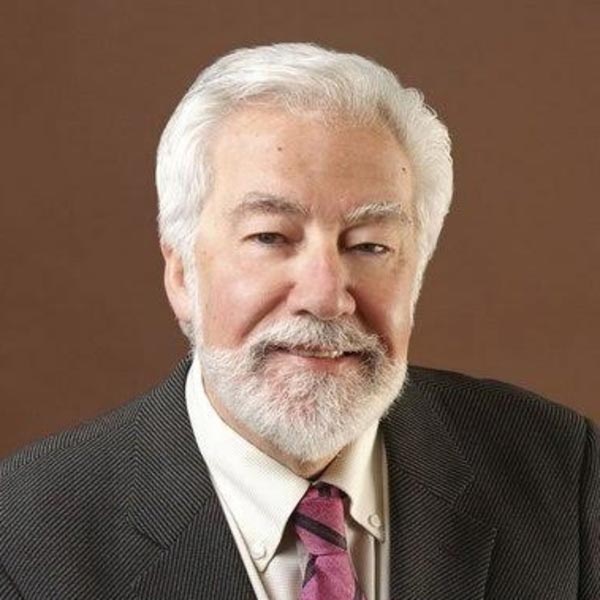 Mob spies and rock and roll history alum Dennis Barrie has done it all
Wayne State University alumnus Dr. Dennis Barrie's love for museums started at a young age when his parents dragged him kicking and screaming to every museum they could find. Visiting museums became part of his everyday life and his appreciation for creative and artistic minds deepened with each new cultural institution he visited. Barrie has since channeled his passion into developing innovative museums of his own, including the International Spy Museum, The Mob Museum and the Rock and Roll Hall of Fame Museum.
"I really had a love for museums and creating art itself, but I wasn't very good at it. So I drew that into a great interest in those who do create, which turned into a great love for the visual arts," said Barrie, whose passion in art and history has spilled from his home to his career.
Barrie started his career doing archival work for the Smithsonian Institution, which allowed him to travel while finishing his doctorate.
"I went back and forth to Washington but the Smithsonian also had a branch office in the Detroit Institute of Arts. I actually had an office there at the DIA; it made my academic and personal life possible."
While Barrie worked for the Smithsonian, he traveled the world, leading special travel programs for the Archives related to art. He went to Europe, China and across the United States. Whenever he travels, visiting museums is a top priority. Many of his favorite museums, however, are his own.
The International Spy Museum in Washington, D.C., is an innovative museum for which Barrie led the entire development. It is the only public museum in the United States dedicated to educating the public about espionage and preserving the history of the "invisible" career.
"No one thought a spy museum, a real spy museum, could be done," Barrie said. "Our team managed to put together real spies and real agents to create a museum that was a huge popular and critical success."
The Mob Museum in Las Vegas tackles the complex history of organized crime throughout the United States. Barrie was the creative director for the Mob Museum, which is filled with interactive exhibits and is another museum no one thought could be successful.
"The organized crime in Vegas came in from other cities, so it was a way to explore Detroit, Tampa, Kansas City, Chicago and all the organized-crime cities," Barrie said. We got to know many of the mob families and FBI personnel — it's a very complex story."
The Rock and Roll Hall of Fame Museum commemorates the great performers of rock and the lifestyle those artists lived. Barrie was the founding executive director of the museum. Located in Cleveland, Ohio, it is a one-of-a-kind museum and exists to preserve and celebrate the history of rock and roll.
"The Rock and Roll Hall of Fame was an incredible experience," Barrie said. "A major museum devoted to rock culture had never been done before. It's one of the best museums in the country."
Barrie's history of organizing innovative museums will continue to grow. Currently, he is working to create a U.S. Olympic museum in Colorado Springs, which is expected to debut in two to three years. He is also working on a project to develop a psychology museum.
While Barrie undoubtedly loves the museums he has helped design, he feels a special connection to the Detroit Institute of Arts after working there, and is especially fond of its American art collection.
"Museums broaden your world. One of the advantages of going to Wayne State is that you don't have to drive miles away to experience great museums and culture."
Written by Christiana Castillo, CLAS Public Relations Associate