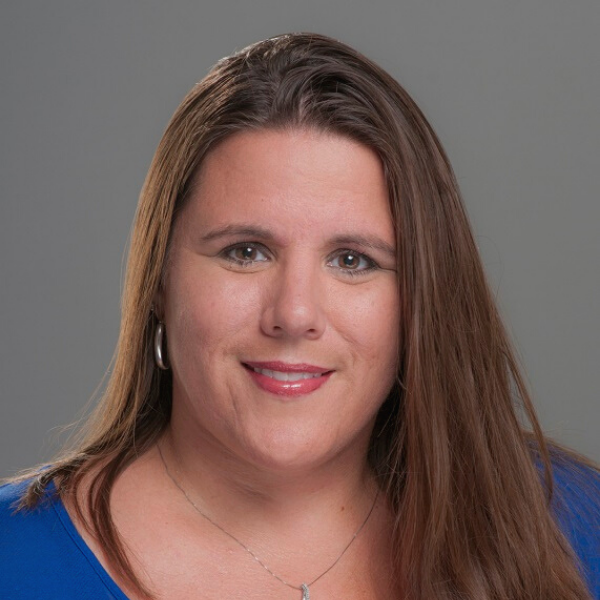 Advisor Spotlight: Meet biological sciences/neuroscience advisor Kimberly Hunter
"I love my job and I am proud to be a Warrior," says biological sciences/neuroscience Advisor Kimberly Hunter. Hunter tells us about what mistakes she made as an undergraduate student and why she loves being an advisor here at Wayne State University.
What was your undergraduate major?
I completed a major in Organizational Communications with a minor in Industrial/Organizational Psychology at Western Michigan University.
What's one of the biggest mistakes you made as an undergraduate student?
It is hard to narrow it down to one mistake. As they always say, hindsight is 20/20. I'd have to say the biggest one is thinking "I knew it all" and not actually taking the time to really explore my options and plan for where I was headed with my career goals. Like most students, I had tunnel vision and didn't take the time to seek out the advice or perspective of my faculty, advisors or even my peers to develop a plan for post-graduation. I also did not use the resources available on campus and spent a few months post-graduation realizing all the opportunities I missed out on because of my lack of engagement on campus.
What approach do you take to advising?
I view advising as a partnership with my students and my role is to guide the process and 'pass the baton' to students as they gain their confidence in making decisions for their future. While part of my role is to provide students with the necessary information about requirements and policy, I see the bigger part of my role as being a sounding board for students as they begin to see their world a little differently. A student's time at the university is such a period of growth and a time where a student can really find themselves. I see my part in this as being the person to ask the questions of students to provoke self-exploration and growth and being a supporter of students as they determine their path forward. My goal for students is that they don't leave the university with only one path for life and career opportunity, but multiple. It is so important that a student views their bachelor's degree as not just a stepping stone to professional or graduate school, but also as a potential path for career opportunity all its own
What is your favorite thing about your job?
My favorite thing about being an advisor is celebrating the success of my students. When I say success, I speak of that in very broad terms. Success can be getting good grades, graduation or getting into desired programs post-graduation. These things are always the obvious reasons to celebrate and I am always so honored to be part of it. In broader terms, I see success as being part of the journey where students find themselves and realize their potential for greatness. This can be making decisions to change their majors and future plans for something that is a better fit, surviving an impossible semester due to personal circumstances, getting off academic probation or even conquering a fear of trying something new (like going to faculty office hours). The list goes on and on. I think that sometimes the smallest obstacles that are overcome are the most important for us to celebrate. To be able to witness these moments of growth and greatness with my students is what really drives my ability to say, "I love my job and I am proud to be a Warrior".
For incoming students what kind of advice can you give them?
My advice for incoming students is to embrace the excitement, stress and anxiety, and all of the emotions that come with change and new situations. Use this energy to propel you forward in life. Understand that you are NOT the only student feeling this way. Keep in mind that we are not growing if we are not continuing to challenge ourselves and putting ourselves in new situations. Don't ever be afraid to ask for help or admit you don't know something. You are not expected to know it all. You have never been a university student before having you? Your advisors are always ready and willing to hear from you, answer your questions and connect you with the right places on campus to get the support you need. Lastly, take advantage of all the opportunities that being a university student provides you. You have 40+ years to have a career post-graduation. Don't rush through the university experience with only a list of classes to check off but get your 'fill' of all the experiences that university life can offer you.
How can students connect with you remotely?
The best way to connect with me is via email at khunter@wayne.edu or by scheduling an advising appointment using the scheduling tool. I will contact you at your scheduled time via MS Teams for a remote advising appointment.