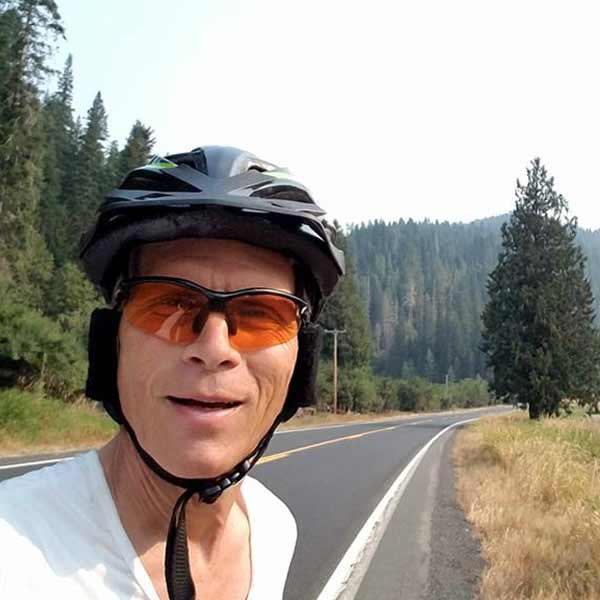 Love for astronomy takes alumnus across the country
Share
Tupper's trip will cover more than 3,000 miles
Although he holds a leadership role at the world's preeminent space exploration organization, Craig Tupper is not a scientist. In fact, his background is in the liberal arts. Tupper grew up in northwest Detroit and earned a bachelor's degree in psychology from Michigan State University before graduating from Wayne State's Master of Public Administration program.
Soon after graduation, Tupper moved to Washington, D.C., where he climbed the ranks of NASA leadership. Today, he serves as director of the Resource Management Division, responsible for the formulation, justification and execution of NASA's approximately $5.6 billion science budget.
Perhaps even more interesting than his day job is Tupper's love for astronomy. During his time at NASA, Tupper has developed an interest in the science element of the organization. He now considers himself an amateur astronomer and enjoys learning about space. Tupper even built his own telescope, which he uses in his driveway with an observatory code from the International Astronomical Union. The code represents an official accreditation for his observatory efforts. This summer, Tupper is taking his love of astronomy to new heights.
On July 26, he embarked on a three-month bicycle trip across the country. His trip will coincide with the highly anticipated solar eclipse, which he will watch from Dubois, Wyoming. Tupper will share his knowledge of astronomy with residents of Dubois, as well as live stream a presentation on the eclipse through National Geographic.
A 30-year resident of the Washington D.C. area, Tupper has not forgotten his Detroit roots. "I love being in Detroit, and it's so exciting to see the great things going on in the city, my family and I are always wishing the best for Detroit, and especially Wayne State."