CLAS remembers 2020 grads posthumously
Share
As we celebrate our 2020 graduates, it's important to remember those who passed before they were able to fulfill their dreams.
In recognition of their commitment and Warrior spirit, the College of Liberal Arts and Sciences posthumously recognizes the following graduates: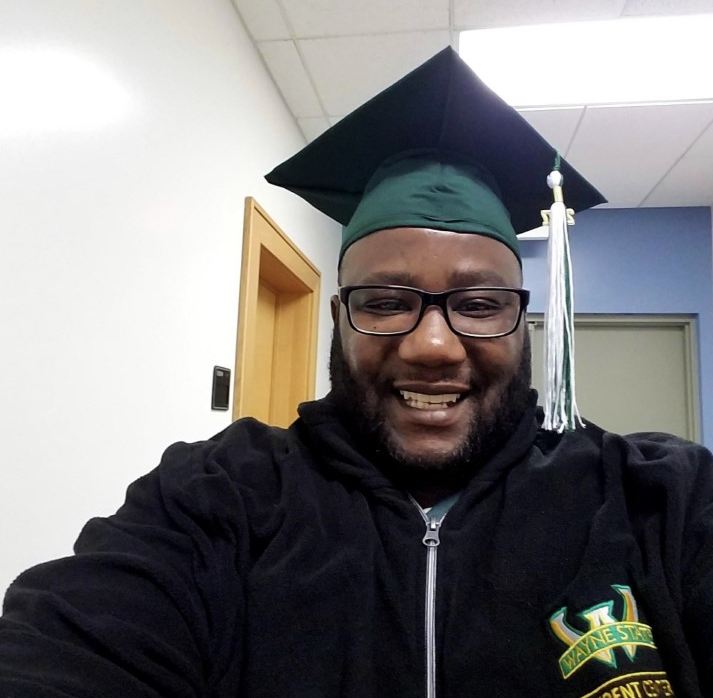 Darrin Adams
Darrin Adams will posthumously receive a bachelor of arts in sociology. Darrin, who was also a Wayne State employee, is remembered as an all-star student and a treasured colleague. Faculty recall his poignant questions and comments about race, and remember him sitting in the front row, wearing green and gold.
"It was such a pleasure to see how his personality added to our classroom," recalls sociology professor Sarah Swider. "His thirst for knowledge and sharing was inspiring. I am forever thankful for having the experience of teaching and learning with Darrin."
A member of the AmeriCorps Urban Safety Program, Darrin helped serve his community by boarding up more than 200 abandoned houses — many of which lined the routes walked by children each day to their neighborhood schools.
Darrin's commitment to his education and community will be remembered and missed dearly.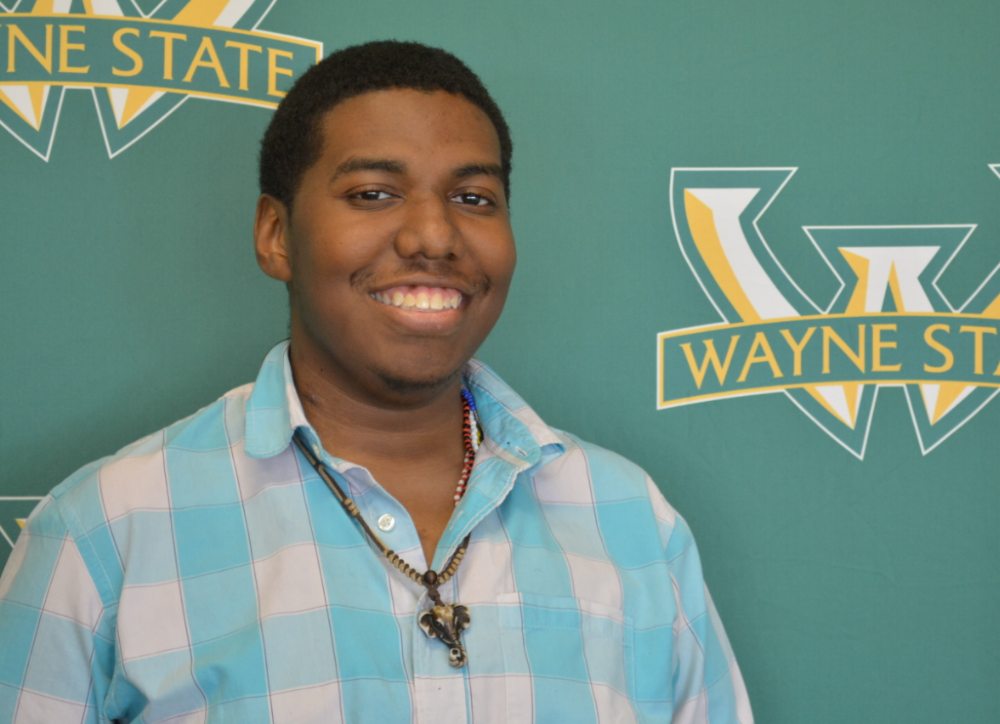 Dwayne Carrero Berry
Dwayne Carrero Berry receives a bachelor of arts in psychology with minors in Latino/a and Latin American studies and peace and conflict studies. Dwayne's classmates, professors and advisors describe him as an inspiring and charismatic young man. He was a proud Wayne State Warrior, serving as a peer mentor and student ambassador for the Center for Latino/a and Latin American Studies for three years.
His dedication to helping fellow students and his participation in campus activities earned him a Peer Mentor of the Year Award from the WSU Learning Communities Office. Dwayne was proud of his Afro-Latino heritage and presented original research at Wayne State conferences on race and identity. Although he was diagnosed with heart disease at the age of 19, he used his experiences to provide comfort to others facing similar challenges, starting a support group and visiting hospitals to encourage patients who, like him, were undergoing heart transplants and open-heart surgery. The university community mourns his loss and celebrates his loving and generous spirit.
Bri'Jon Moore
Bri'Jon receives a bachelor of science in psychology from the College of Liberal Arts and Sciences. She was the embodiment of Warrior Strong. Despite battling an unrelenting illness throughout her time at WSU, Bri'Jon was a devoted student who planned her medical treatments around her classes and exams. One of her professors shared, "Bri'Jon was always so polite and thoughtful. She had such a positive attitude despite her facing a life-threatening illness and undergoing painful treatments. It was amazing, she just always seemed in good spirits. I have never seen a more dedicated student. She was a fighter, a true Warrior."
Bri'Jon dreamed of a career in nursing and planned to apply to nursing programs after graduation. As a psychology major, she focused her coursework accordingly and earned a concentration in health psychology. "She was determined and focused on not allowing her cancer to defeat her," says her mother Giovanna Moore. "She found ways to inspire and be a fighter until the end. She battled cancer for eight years. She tried to help friends and family prioritize their goals and dreams by being an example." Bri'Jon will be remembered for her positive attitude, her genuine passion for education and her fighting spirit.