Justice and Society Learning Community students give back to Detroit
Share
Wayne State's Justice and Society Learning Community, comprised of undergraduate criminal justice students, partnered with buildOn to hold their second annual service-learning day on Nov. 12. Students were able to partake in community service opportunities at seven sites around Detroit before celebrating together with a Thanksgiving-themed potluck.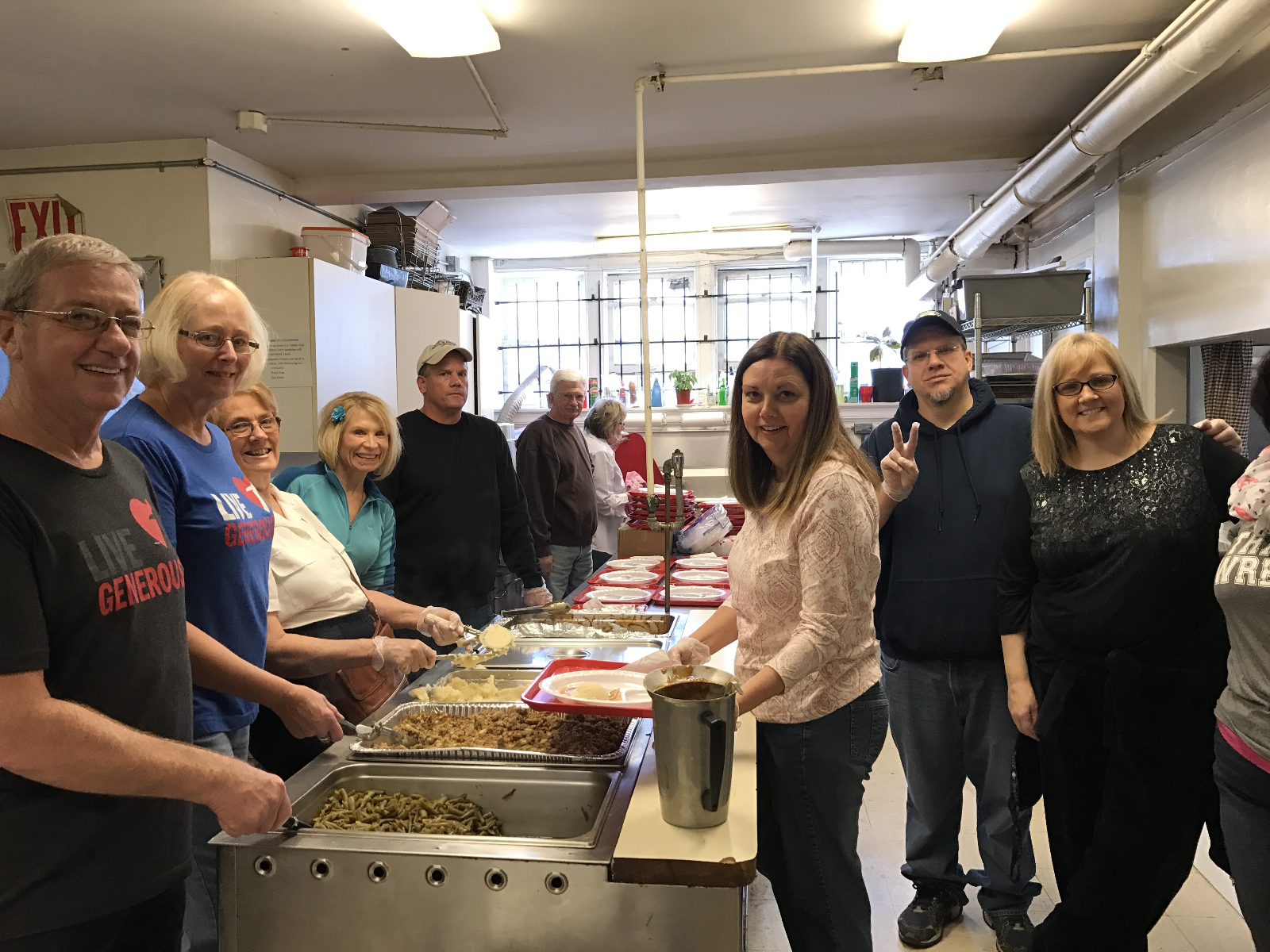 "Our theme for the day was 'connect' and I got to see so many iterations of that
throughout the day," said Leah Ouellet, a criminal justice student who co-organized the event. "There were WSU students and buildOn students connecting with each other, staff and faculty connecting with students, and students going out into the city to connect with various community members, including people experiencing homelessness, veterans and senior citizens."
Matthew Larson, assistant professor of criminal justice, stresses the importance of exposure to the diverse culture of Detroit for students, which is a primary goal for the service-learning day.
"The goal with all of this is to expose the students to Detroit and the diversity of populations that live here in the city," said Larson. "As future CRJ practitioners, the earlier they hear about and understand the complexity of peoples' stories, the better prepared they'll be when they are working in the thick of that diversity."
Throughout the day, WSU students worked alongside high school students from buildOn at Piquette Square, Hartford Nursing & Rehabilitation Center, Osborn High School, DRMM Oasis Soup Kitchen, WSU-Random Act of Kindness Campus Service, and Spirit of Hope. Events consisted of decorating community spaces for veterans, cleaning the courtyard for schools and serving patrons at local soup kitchens.
"It was really wonderful to see high school students from buildOn who are passionate about doing service throughout the city," said Ouellet.
Ouellet worked with Larson and assistant professor Charles Klahm of Wayne State's Department of Criminal Justice, along with the buildOn staff and peer mentors, to organize the event. With over 100 participants, Ouellet said the event aimed to build community, and she was happy to achieve that for the second year in a row.
Aya Chouaib, a criminal justice student who participated in the event, said that the service-learning day allowed her to better understand the hardships many people face in Detroit and provided her with a sense of purpose.
"The service-learning event with buildOn allowed us to work with high school students and go into Detroit's community and spread love and hope for those who needed it the most," said Chouaib.
By Carly Adams, College of Liberal Arts and Sciences communications associate