Chemistry postdoc wins prominent fellowship
Share
Darrell Marshall, a postdoctoral fellow in Wayne State's Department of Chemistry, has been awarded a Small Business Postdoctoral Research Diversity Fellowship. The fellowship program is funded by the National Science Foundation (NSF) and administered by the American Society for Engineering Education. The program promotes science and STEM programs by providing opportunities for underrepresented minority postdoctoral researchers to work outside of an academic setting with a host company that provides mentoring.
Marshall's host company will be MSTM, LLC – cofounded by WSU chemistry professor Sarah Trimpin and Charles McEwen, the Houghton Professor at Philadelphia's University of the Sciences. At MSTM, Marshall will be working under the NSF Phase II Small Business Innovation Research award.
"It's a big deal," says Marshall. "I am very appreciative of everyone who helped me get this opportunity, but it's not about excitement, it's about getting to work."
Marshall recently started his fellowship at MSTM, where he'll be integrated into the start-up company, testing and developing the exciting ideas he proposed. At MSTM he'll observe the day-to-day operations of the company; an invaluable experience since his goal is to create a Detroit-based biotech company.
As a Detroit native, Marshall attended Thomas M. Cooley High School and received his Bachelor of Science degree in chemistry from Wayne State University. He pursued his graduate studies in bioanalytical chemistry at the University of Nebraska-Lincoln where he was also the president of Phi Lambda Upsilon's National Chemistry Honor Society RHO chapter.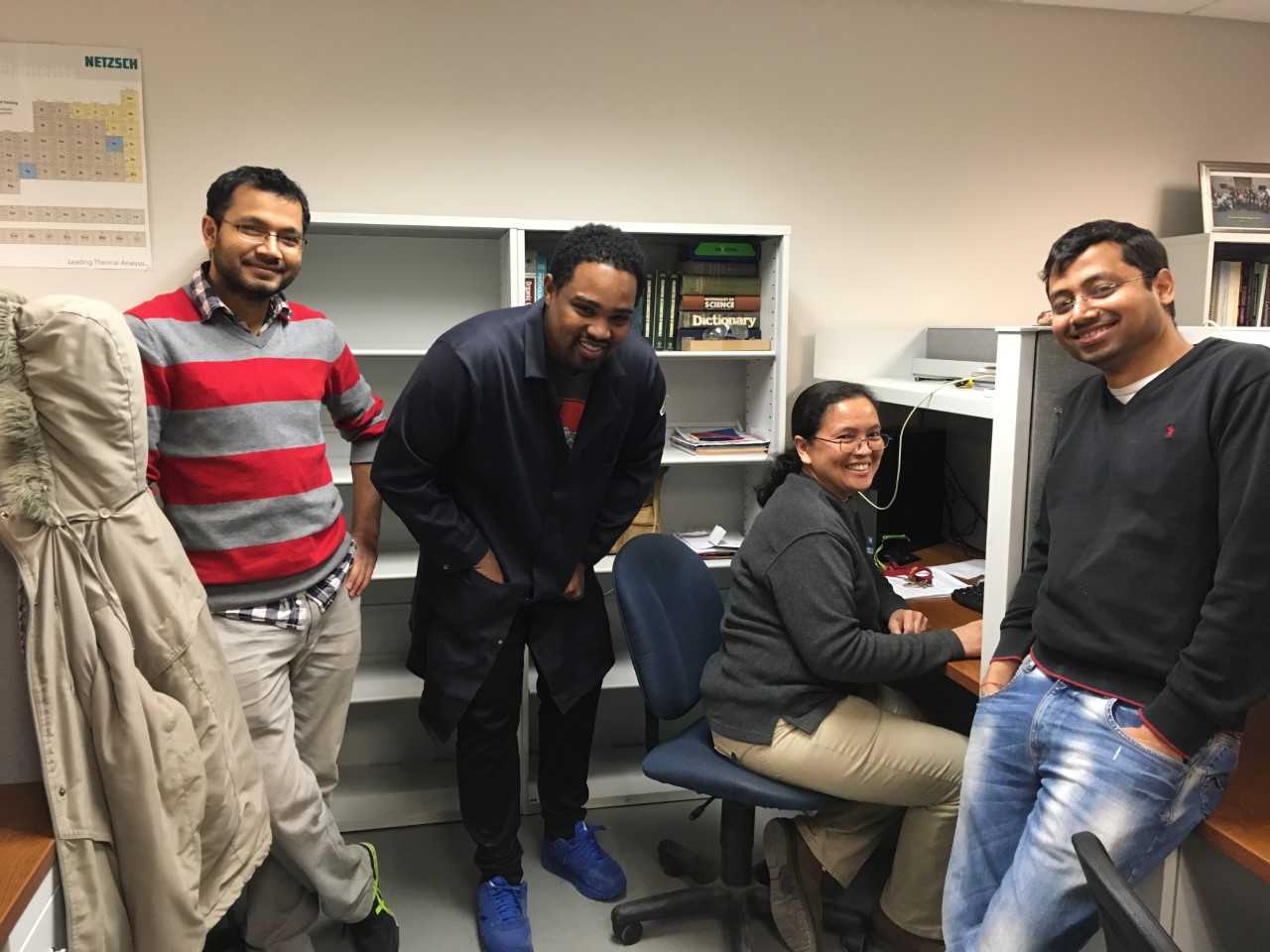 Marshall began his postdoctoral training at the University at Buffalo where he worked on detection tools for early-stage ovarian cancer, before returning to Wayne State as a postdoctoral researcher in 2017.
Currently, Marshall is working in the Trimpin Lab and co-teaches an undergraduate chemistry course. As an active member of the WSU NOBBChE (National Organization for the Professional Advancement of Black Chemists and Chemical Engineers) Chapter, he is very interested in giving back to the community by participating in outreach programs. His research interests include biological detection tools for pathogens, omic sciences, and bioinformatics.