Spanish instructors study in Salamanca, Spain
Share
A group of Spanish instructors from Wayne State University, Katharine Christie, Dolly Tittle, and Roxana Zuniga, spent two weeks in Salamanca, Spain attending a special summer session for professors of Spanish as a foreign language (Curso de formacián para profesores ELE - Español como Lengua Extranjera) organized by Sara Escobar-Wiercinski, Director of MLC-Modern Languages Centre in Windsor, ON.
The intensive course included daily hands-on workshops about using technology in the foreign language classroom, training on pedagogical models like the flipped classroom, and many sessions providing strategies that ranged from motivating students, teaching grammatical concepts, culture, and variations of the Spanish language in an engaging meaningful way.
The course instructors enthusiastically offered countless examples on how to achieve outcomes in the foreign language classroom. Included in the course were a number of excursions to nearby cities that would enhance the culture and history that are often taught in the Spanish language classroom. Professors had the option of lodging at the student residences or with a family, which was a great addition to an unforgettable experience of immersion.
Zuniga explains that the experience offered a whole range of cultural and intellectual opportunities to participants: "During our trip to the University of Salamanca, Spain, we had the opportunity to learn from gifted professors who train instructors from around the world on the teaching of Spanish as a foreign language, and we were enriched by the cultural excursions to Portugal (Lisbon, Sintra, Cascais, and Obidos) and Spain (Salamanca, Madrid, etc.).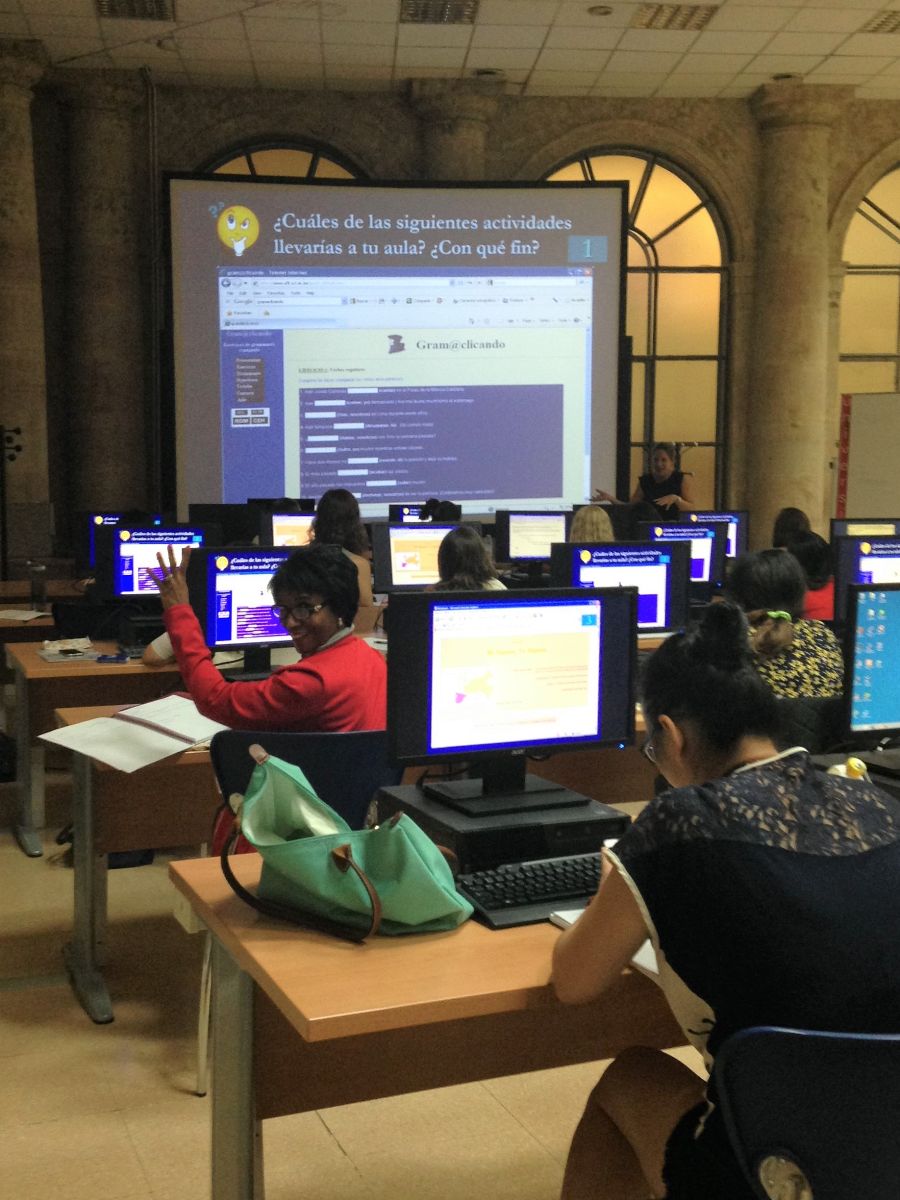 We visited incredible monasteries, castles, and contemporary museums. We returned ready to share with other instructors and students the hands-on training that we received and the love for travel and learning of other cultures. We believe this experience has made us better teachers of Spanish in general."
For Tittle, the course emphasized the fact that "teaching and learning go hand in hand. This summer in Salamanca we learned from a group of professors who love to teach Spanish as a foreign language just as much as the ones who were there to take the course. It was an infectious cycle of validation for the work you do and offered us new strategies to reinforce it. The result was a renewed interest and stimulus to get back in the classroom and lead students to succeed!"
At the end of the course, each professor received a certificate of completion from the Universidad de Salamanca and the Instituto Cervantes.
"If you love teaching Spanish, learning about other cultures, or you want to improve your Spanish, go with Sara to Salamanca in summer of 2018," encourages Zuniga.