Why study communication sciences and disorders?
Share
When I was little, my mom would read me this fantastic book about an ant who rallied a bunch of kitchen items to help save a fallen teapot. It was called "I can't" said the ant.

When my own children were small, I found a tattered copy in my mom's basement and read it to them over and over. I read them stories about Clementine, Junie B. Jones and Pippi Longstocking. We read James and the Giant Peach, Holes, and Matilda and many, many others. I loved reading as a child and hoped that by reading to my children they would develop a wide vocabulary, an ability to connect and expound concepts and a love of books. I knew that reading to children is proven to advance their speech and language abilities, but there were still times when I had to seek help from an expert in Communication Sciences and Disorders (CSD) for one of my children.

Just before my oldest child turned four, our pediatrician sent us to the Macomb Intermediate School District for a speech evaluation because he was only saying a handful of words. He received a hearing and vision test, and was asked to identify colors, shapes and numbers with toys and puzzles. The speech-language pathologist and audiologist at the MISD were so kind, and so reassuring throughout the morning's stressful activities.

They determined that my son's hearing was normal and that he understood many words and could use them correctly; he was just choosing not to. My daughter also saw a speech-language pathologist in kindergarten because she was still pronouncing t's as k's and vice versa, and we had been told by her teacher that children normally outgrow transposing consonants by age five. Sometime during that year, my daughter stopped saying bite for bike, and tootie for cookie, and I still miss it. If you think you would enjoy helping people with these kinds of concerns, CSD might be a major you would enjoy.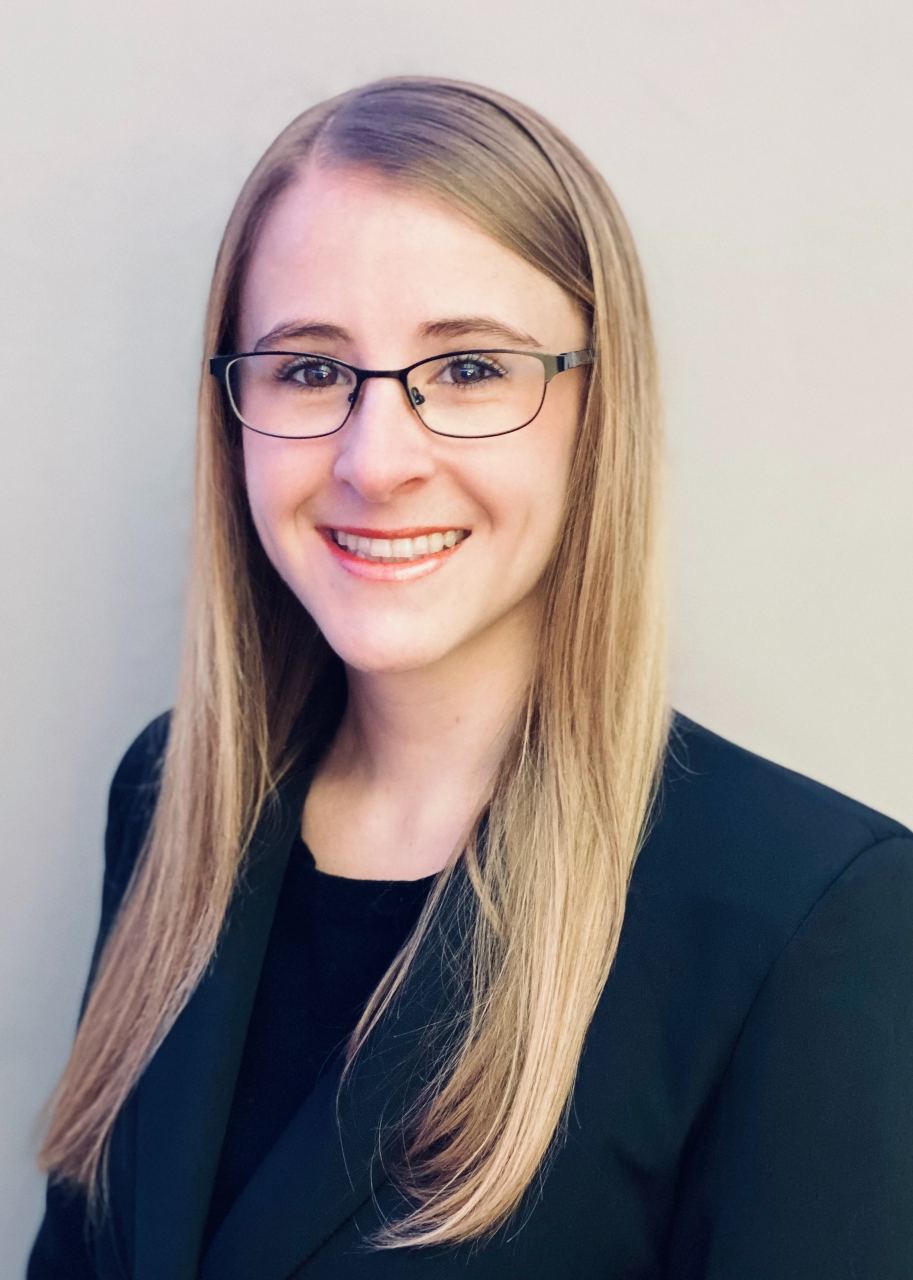 CSD is a pre-professional bachelor's program that leads students to either speech-language pathology which requires a master's degree or audiology which requires a doctoral degree. I reached out to two fantastic CSD students, Sydney Krolikowski and Samantha Ortiz, to learn more about CSD from first-hand experiences.

Sydney is a post-baccalaureate candidate who completed her bachelor's at Michigan State, she is completing a year of CSD courses to prepare for application to Wayne State's Master of Arts in Speech-Language Pathology, and she is the president of the Wayne State University Student Speech-Language & Hearing Association (WSSLHA).
Samantha is a senior, she is about to begin her speech pathology master's program at Wayne State, and is the WSSLHA Social and Multicultural Committee Chair. Here are some of their experiences.
What do you like about the CSD program at Wayne State?
Sydney: From the start, I enjoyed the smaller class sizes that gave WSU an intimate feel. In smaller classes I was given many opportunities to reach out and connect with my professors. I also noticed that my professors truly cared about the success of the students and would do anything to help a student if they needed it. I also like that Wayne State has a very diverse student population which has given me opportunities to expand my knowledge of cultural differences and experiences in a college/university setting.
Samantha: I enjoy the staff and the courses in our program. I like how everything we learn from the basic courses comes together once you reach the advanced courses in CSD. I also like the way our courses are designed because the disorders we learn are organized based on the topic they follow.
Why did you choose to study at Wayne State as opposed to other schools?
Sydney: I started shadowing a speech-language pathologist that completed her post-baccalaureate year and graduate studies at Wayne State University. She guided me through the process and explained how much she had learned from Wayne State and how great the program was.
Samantha: As a BIPOC student, I was very attracted to the diversity at Wayne State, but I was also interested in WSU's affiliations with hospitals and the reputation that they have. Another factor that influenced me was that I used to be on main campus every Saturday to attend Wayne State's Weekend School of Music for violin lessons. Being there even before applying to college helped me feel comfortable to attend. The deal-breaker for me was when I got accepted into the Irvin D. Reid Honors College which provided me an additional scholarship.
Is there anything you wished you had known before choosing CSD, or that you would like other students to know?
Sydney: I didn't realize the number of opportunities that the CSD field has to offer, even with an undergraduate degree. There are opportunities in early education, school-age education, children/adults with disabilities, adult patient populations, research studies, clinical and hospital settings, etc. The list can go on and on. I knew that CSD was a rewarding field that would allow me to help people communicate. But the more I learn about it, the more I am finding that it can be rewarding in so many more ways, for the clinician and for the patient and their families.
Samantha: CSD is not like your typical medical career path because it is a very diverse field. A primary aspect of this field is that you are not limited to one setting, and you can choose between schools, clinics, hospitals, etc. CSD also works on a variety of disorders/impairments such as speech/language, neurological, swallowing, hearing, and more. Our field is underrepresented but what we do is so valuable and impacts people's quality of life.
What are some benefits to studying communication sciences and disorders in Detroit?
Sydney: There are so many benefits to studying CSD in Detroit. One of the most important is that you get to experience a wide range of diversity, culture and language. This is important in CSD because we need to know the difference between languages and language disorders when evaluating and diagnosing patients. Another great benefit is that Wayne State has affiliations with the Detroit Public School District, DMC Hospital System, Early-On programs, long and short-term care facilities, and their own speech and language clinic which offers great exposure to the many different areas of SLP and audiology that you can specialize in.
Samantha: I feel like there are great benefits to studying CSD in Detroit. One that has always stuck with me is learning about language differences such as African American Vernacular English (AAVE). If it wasn't for taking Language and Phonological Disorders, I never would have known that AAE is a dialect and not grammatically incorrect English. Considering that Detroit has a high population of African Americans, it's important to be aware of the grammatical characteristics behind AAE to help accommodate and further understand an AAE speaker. Learning about cultural and linguistic diversity is critical for CSD, and readily available in Detroit. Another important benefit is learning about basic audiology/aural rehabilitation to learn how we can accommodate deaf students and know the risks of hearing loss.
What is WSSLHA, would you recommend it to other students, and what has belonging to WSSLHA done for you?
Sydney: Wayne State University Student Speech-Language & Hearing Association is a student organization for students interested in speech-language pathology and/or audiology. WSSLHA provides students with learning and leadership opportunities through networking, community service projects supporting Detroit and the surrounding areas, and academic achievement. I would highly recommend WSSLHA to any student interested in CSD. It has provided me opportunities to connect with other students at Wayne State, allowed me to connect with speech-language pathologists and audiologists in the metro-Detroit area, provided me with leadership opportunities and the chance to get involved with the program, and so many more. Not to mention it is a great way to show you are involved on your resume. I feel like WSSLHA has given me the chance to connect with Wayne State University on a deeper level by allowing me to make a difference in improving the CSD program and connecting our students together.
Samantha: WSSLHA supports students going into the fields of Speech-Language Pathology and Audiology academically while building interpersonal relationships. I first joined WSSLHA my junior year, and I remember being inspired to be more active because I enjoyed participating and giving ideas to the board. In high school, I never felt like I could bring anything to the table, or I was apprehensive to share my thoughts. Yet, WSSLHA had built my confidence and encouraged me to run for the board. Presently, as a senior, I'm the social and multicultural committee chair and I'll always recommend that students join WSSLHA!
We've worked hard to create a platform for students of all backgrounds to come together and feel like their voices will be heard through their participation in our member meetings. I believe that I've been able to use my position to incline students to learn more about other cultures and adequately prepare them for their academic goals through workshops and even a mentorship program that I've founded. My colleagues and I strive to ensure that every student has the opportunity to succeed in CSD, which is what I hope future WSSLHA members will experience even when I fulfill my role.
Is there anything else you would like prospective students to know about CSD?
Sydney: If you are passionate about helping people, then I would advise you to look into CSD. The field can be challenging and the course work can be heavy at times, but the opportunities that CSD can provide a student almost seem endless. Never be afraid to ask questions to other students and your professors or reach out for help. There will always be someone that will guide you in the right direction at Wayne State University.
Samantha: It is perfectly normal going into a field like CSD to be unsure about what appeals to you. You don't have to know right away if you want to go into speech-language pathology or if you would rather pursue audiology, because all of the undergraduate CSD courses for both professions are the same. Even when you decide to apply to graduate school, it's okay if you're unsure. If you really wanted to, you could apply to both programs! Although this is not an ideal solution, I encourage you to always talk to your professors; they will guide and support you. CSD has its own departmental honors program if you are interested in doing a thesis project in your undergraduate career!
If you are interested in majoring in communication sciences and disorders and would like to know more, I would encourage you to reach out to Faith Doyle, one of our excellent undergraduate advisors at Wayne State. If you would like to chat with a student, we welcome you to reach out to Sydney and/or Samantha directly.
By Jill de Jesus, academic services officer III