Active in the D
Share
Student Academy of Audiology (SAA) and the Wayne State Student Speech-Language-Hearing Association (WSSLHA)
Congratulations to the Wayne State chapter of SAA, named the "Most Well Rounded" champion by the national SAA Board of Directors in the 2015-2016 SAA Chapter Challenge! CSD students are engaged in the university and Detroit communities through a host of service, educational, and social activities.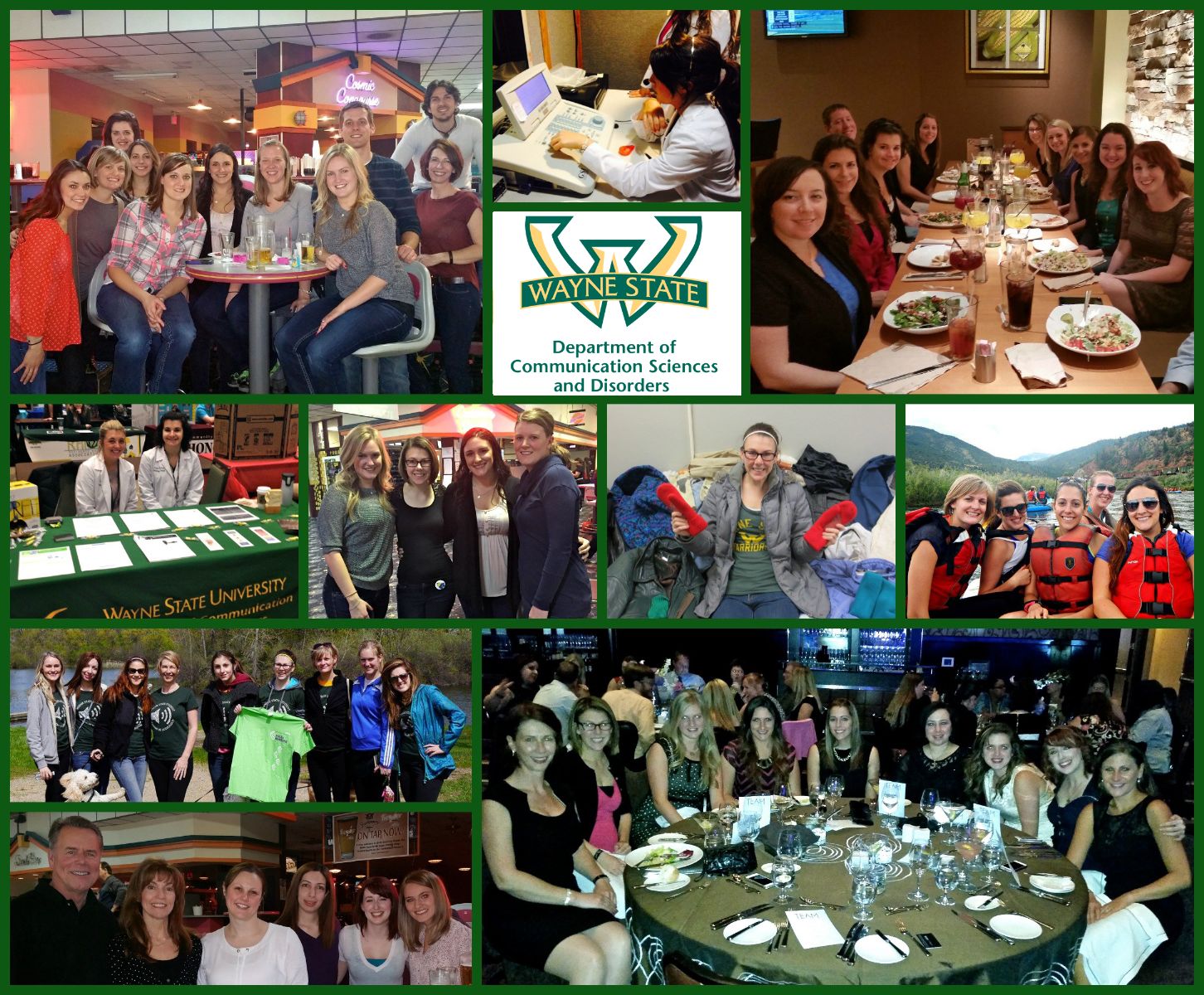 Au.D. students provided free hearing screenings in the Detroit metro community throughout the year, and hearing protection to Detroit firefighters at reduced cost. WSSLHA and SAA students joined forces this year for a book drive and donated over 700 books to Children's Hospital of Michigan. They co-sponsored the Winter Clothing Drive and the CSD Fall Mixer and collected and donated drinking water for the Flint Water Crisis.
WSSLHA students organized and led a Multicultural Night to discuss culture and communication. Student-sponsored events included the annual SAA Bowling Night and the annual WSSLHA Banquet. Students participated in CSD tutoring and attended professional meetings along with CSD faculty members. We are so proud of our students!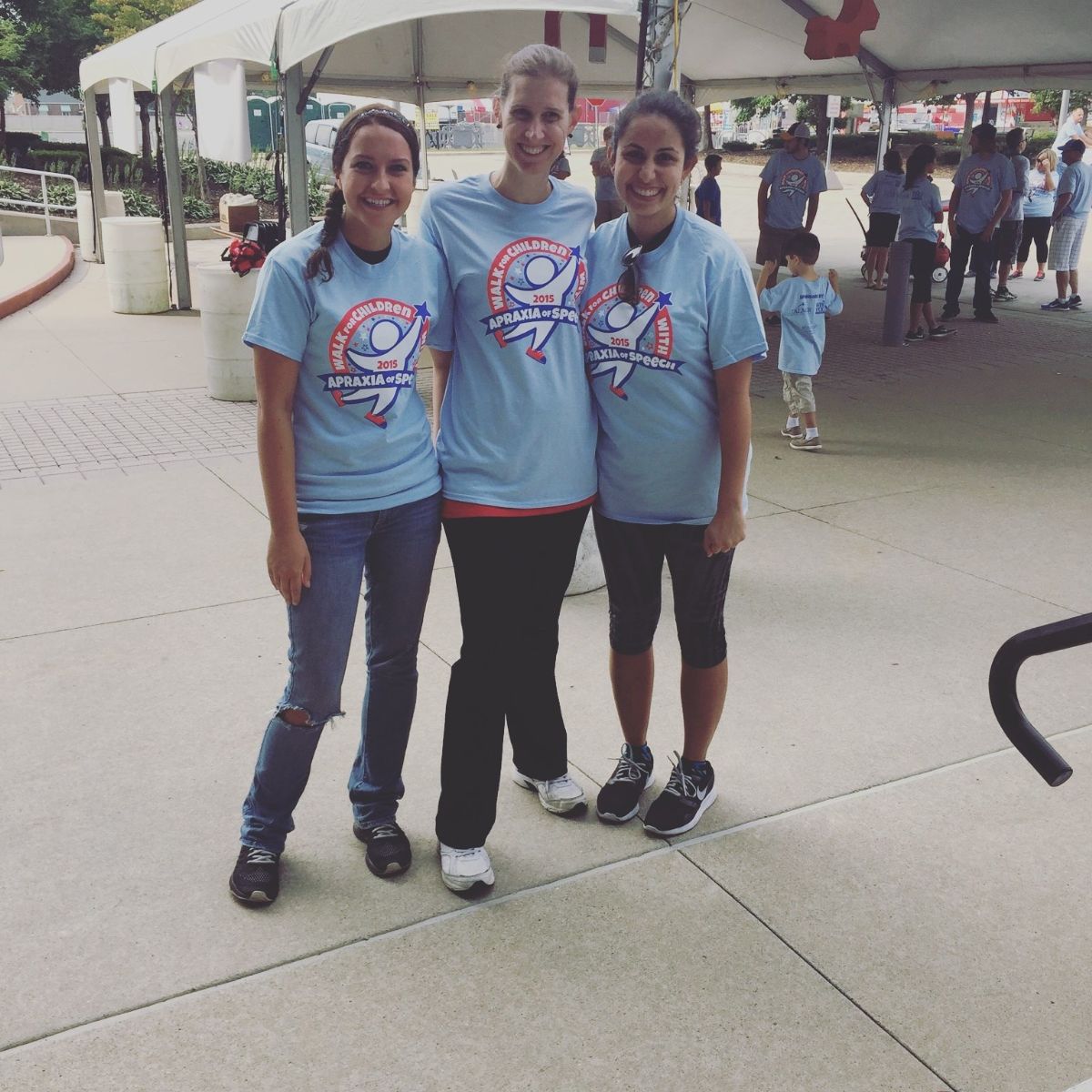 Scholarships
One goal of our 2016-2021 CSD Strategic Plan is to increase scholarship support to deserving CSD students. Each year we select students to receive the following scholarship awards. Please donate to support your choice of scholarship fund!
The John Gaeth Endowed Scholarship Fund (Audiology)
Richard W. and Kristine Vogt Sbaschnig Endowed Scholarship Fund (Speech-Language Pathology)
Joan Cortright Memorial Endowed Scholarship Fund (Public Schools: CSD or Education)
Theodore Mandell Fund (School Audiology or Speech-Language Pathology)
Clara B. Stoddard Endowed Scholarship Fund (School Audiology or Speech-Language Pathology)
Trabman Family Memorial Endowed Scholarship Fund (undergraduate CSD)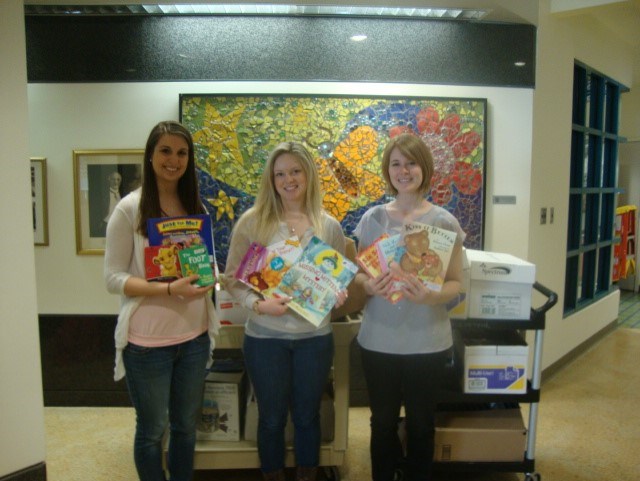 This year a new scholarship fund was announced: The Mr. and Mrs. Walter and Cecelia Mayor Schultz Endowed Scholarship, established by Dr. John and Mrs. Karen O'Leary.
We are also very grateful for the support of the Mervyn L. Falk, Ph.D. Memorial Fund (Speech and Language Center).