Why study criminal justice?
Share
I rarely have a reason to drive during COVID times, but when I do I see countless billboards advertising recreational marijuana across metro Detroit. Some are clever, others offer the promise of tranquility, but all invoke questions about the fairness of incarceration for what was once considered criminal, but is now considered a readily available and legal substance. Fortunately, work is being done in the state of Michigan, Detroit and across the nation to remove marijuana as a weapon of oppression, a pretext for arrest and warrantless search upon primarily minority populations.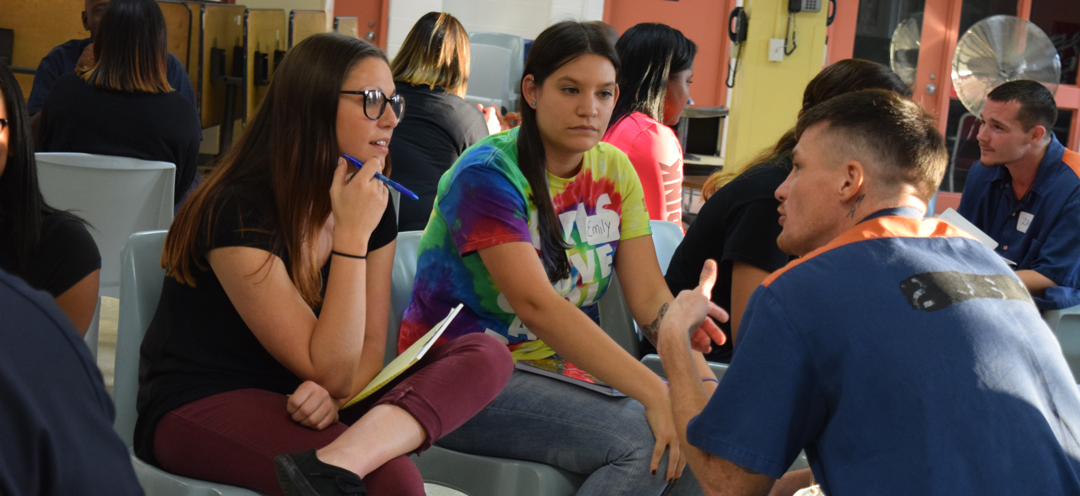 Governor Whitmer signed Michigan's Clean Slate Legislation which will make criminal record expungements automatic for eligible Michiganders and will set aside marijuana offenses that would not be considered illegal if committed after Dec. 6, 2018. Detroit Mayor Duggan moved Detroit residents and more importantly low-income residents and those with a marijuana conviction or parent with a marijuana conviction, to the front of the recreational license application line. Many feel these efforts are just the tip of the iceberg, but most agree that they will positively affect the residents of our state with a marijuana-related criminal history.
If you are considering a major that will lead to a career that contributes to the good of society, seriously consider a degree program in the Department of Criminology and Criminal Justice at Wayne State University. You will learn about the courts, policing, corrections and will discover research methods for criminology, criminological theory and the psychology behind criminal behavior. You'll explore the complex systems that may ultimately harm the very individuals they were created to protect and ways in which your work could offer relief and reform to deserving populations.
I recently had the privilege of discussing our exceptional criminal justice department with three current Wayne State students and learned that there is so much more to the art and science of criminal justice than I realized. All three stressed that most people think criminal justice leads only to a career as a police officer, but that there is no limit to the benefits of a criminal justice degree for so many occupations.
Grace Novak will graduate in May of 2021. She is a criminal justice major, public relations minor who graduated from Royal Oak High School in 2017. Novak highly recommended Wayne State's criminal justice program because of its location. WSU offers a unique look at Detroit's complicated crime history and how that was often researched and discussed in her classes. The knowledge and unwavering support of the faculty in the department contributed greatly to her experience in criminal justice and she strongly suggests that incoming freshman research the great variety of minors that would augment a career in criminal justice, like forensic investigation and policing, law, sociology and so many more.
Octavia Renke, who is completing her final semester in the criminal justice master's program, majored in criminal justice and minored in psychology as an undergrad at WSU. The Fraser High School graduate said that many people think the sole purpose of criminal justice is to punish criminals, however, it is really an entire complex system — and one that is broken in many ways.
To address the breaks, criminal justice professionals need to help the convicted to be functional and safe citizens rather than merely punishing them for crimes committed. She attributes her deep satisfaction with Wayne State's criminal justice programs to welcoming faculty and the transparency with which they teach about the system. Faculty illuminate faults of the system, ways to help fix it and how the system could be so much more rehabilitative than it currently is. They strive to assist students throughout their degree programs, encourage students to talk about any ideas or concerns they may have and make themselves consistently available for support.
Abigail Crippes will graduate from the criminal justice master's program in May. Crippes graduated from Canton High School and majored in both criminal justice and psychology as an undergrad at Wayne State. She stressed students in WSU's criminal justice department will learn about policing, courts, corrections, juvenile justice, criminal psychology and problems that the entire system faces. Issues like wrongful convictions, mass incarceration, plea bargaining and so much more. The critical problems surrounding criminal justice reform and vast array of possible careers in the field were what led her to pursue a graduate degree.
Crippes encourages all future students to keep an open mind to the ways that their views will likely change because of studying criminal justice. She expressed great respect for the criminal justice faculty who care so much about student success and getting to know their students.
If you are interested in majoring in criminal justice and would like more information, I would encourage you to reach out to any or all of these people for encouragement. For undergraduate program information, contact department chair, Dr. Brad Smith and lecturer, Danika Hickling. Both are accommodating and lovely to work with.
All three of the wonderful students above, Grace, Octavia and Abigail have expressed an interest in talking about anything you would like to know! If you would like to discuss criminal justice master's programs, I cannot recommend Dr. Bonnie Wu and Dr. Jim Geistman highly enough!
Lastly, you can reach out to clas@wayne.edu anytime to work out what major is right for you, consider degree(s) that will lead you to your desired career, learn more about the accelerated graduate degree program and which minors to consider to round out your degree.
By Jill de Jesus, academic services officer III