Criminology and Criminal Justice students appreciative of scholarships
Share
Every year, the Department of Criminology of Criminal Justice awards scholarships to students at various points in their academic journey. Here are just a few of the scholarship recipients for the 2021-2022 academic year and a few words from each of them on why they are grateful:
Arnold Williams – Chief's Scholarship
Arnold Williams has been awarded the Chief's scholarship and is currently a graduate student majoring in criminal justice, with an anticipated graduation date in 2023. Currently a member of the Detroit Police Department and serving for nearly 23 years, Arnold plans to continue working in law enforcement following his graduation.
"I applied for the Chief's Merit Scholar Program offered by the Detroit Police Department in partnership with Wayne State University and was selected by then Chief James E. Craig as one of two sworn members to begin the program in fall of 2021. I am honored to be selected and look forward to learning and experiencing the study of criminal justice at the graduate level. I plan to continue work in the field of law enforcement."
Caitlin Spencer – Graduate Professional Scholarship, Departmental scholarship
Caitlin Spencer has been awarded both a Graduate Professional Scholarship as well as a departmental scholarship courtesy of the Department of Criminology and Criminal Justice. Recently she completed her undergraduate degree with a major in criminal justice and a minor in psychology, the former of which she will be pursuing further this fall in her first year of the criminal justice master's program. Post-graduation she hopes to have a career in intelligence analysis or further pursue research in criminal justice.
"My hometown is Clinton Township, Michigan, and I graduated from Fraser High School in 2018. During my undergraduate time at Wayne State I enjoyed being on the E-Board of El Club Hispano and the C.L.A.S. Act Criminal Justice Club."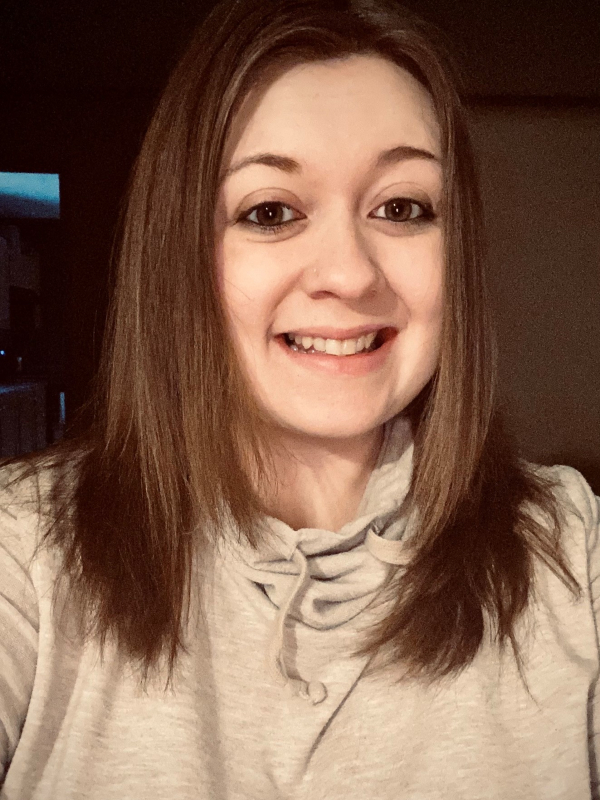 Caitlyn Szpondownski – Graduate Teaching Assistantship
Caitlyn Szpondowski has received a Graduate Teaching Assistantship for the upcoming school year. Currently a criminal justice and criminology major and a full-time master's student expected to graduate in 2023, Caitlyn eventually plans to obtain her Ph.D. and pursue reformation in the justice system and become an advocate for victims of sexual assault and violence.
"I am interested in furthering my education in criminal justice and criminology for the mere purpose of wanting to fulfill a deeper understanding of the causes and consequences of crime and exploring how crime affects our society. The workings of the human mind intrigue me. I look forward to analyzing what crime is and what is specifically classified as criminal behavior."
Lisa Hernandez – Departmental scholarship
Lisa Hernandez has been awarded a scholarship on behalf of the Department of Criminology and Criminal Justice in order to earn her master's degree in Criminology with an anticipated graduation date in 2024. Having earned her Bachelor of Science with Honors in Criminal Justice in 2002 from Wayne State University, Lisa now works for the Wayne State University Police Department as a Dispatcher. Post-graduation she hopes to continue her education and earn her Ph.D.
"I am a proud single mother to a fantastic 13-year-old daughter, who inspires me every day to do my best…. It is important I acknowledge [her] and my family, for their support has been crucial. Working a full-time position in a police department, while raising a teenage daughter and pursing a graduate degree leaves little time for anything else. I dedicate this degree to my daughter. I want her to know she can do anything she puts her mind to."
Support for the Department and its students is always appreciated. If you'd like to learn more about establishing a scholarship to support a student in the Department of Criminology of Criminal Justice, please contact Mari Vaydik at mari.vaydik@wayne.edu or at (313) 577-8807.