Grad student receives Armstrong-Bromel Award for Inspirational Teaching and Mentoring
Christina DeGregory honored for exceptional work as a graduate teaching assistant
Christina DeGregory never considered teaching but, a year into the Master of Science program, her students in Fundamentals of Cell Biology for Neuroscience (BIO 2550) came out in force to nominate her for the Armstrong-Bromel teaching award.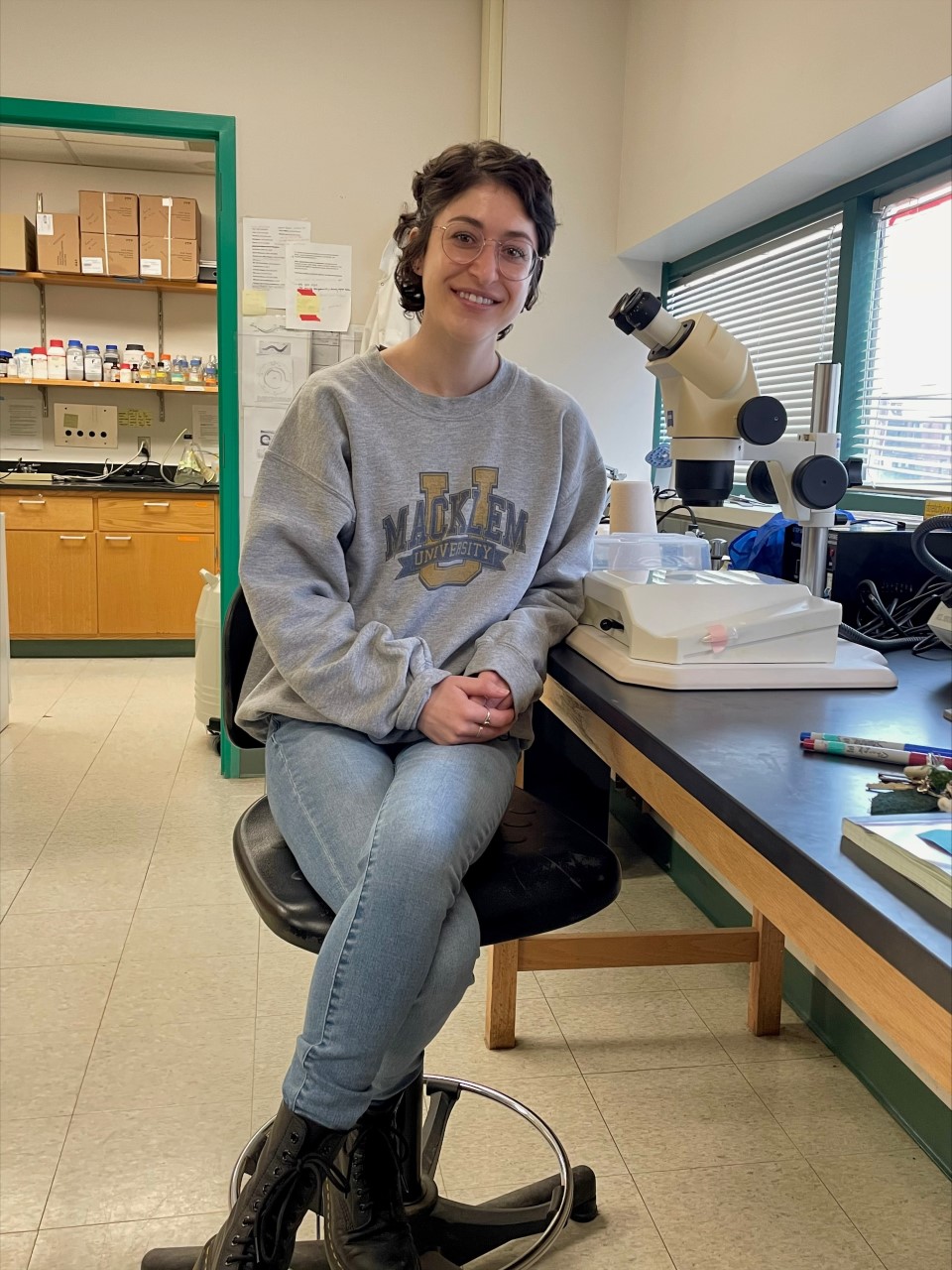 Christina's students appreciated her accessibility, honesty, and concern for them. Several commented on her patience with those finding the material challenging, and her continuous efforts to help them grasp difficult concepts. She credits her teaching success with an emphasis on good study habits and her ability to relate to her students. After all, she was in their place a short time ago!
Christina grew up in Warren and went to Macomb Community College and Wayne State University before her interest in behavioral ecology led her to a B.S. in Zoology at Michigan State. As you might expect, she has done some fieldwork! Christina had an opportunity to conduct research on gazelles in Africa. After college, she was a research assistant in an entomology laboratory and worked in the field in western Michigan.
These experiences convinced her that an indoor research career was the ticket and she enrolled in graduate school in biological sciences to train for a career in laboratory research. Her studies in the Alcedo laboratory, an investigation of modulation of insulin signaling in the roundworm C. elegans, is excellent preparation for a job in a biomedical laboratory.
Congratulations to Christina, one of our many exceptional graduate teaching assistants!