Alumni
Here's what a few of our alumni have been up to.
 
Jackson Bartlett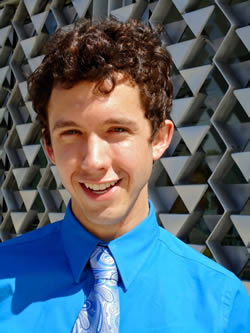 Jackson Bartlett graduated with a Bachelor of Arts in Africana Studies and Urban Studies in 2011. While at Wayne State Jackson completed two major undergraduate research projects under the close guidance of Professors Xavier Livermon and David Goldberg. The first, a history of Black housing and community control activism in Inkster, Michigan, earned him national acclaim in 2008 when he won the Association for the Study of African American Life and History's Undergraduate Essay Contest in Birmingham, Alabama. The second, "Queering the Apartheid City: Racial Liberalism and Detroit's Suburban Gayborhood," was published in a special issue of Urban Geography. Jackson has presented this work at several conferences, including the annual meetings of the Association of American Geographers, the American Studies Association, and ASALH.
Jackson went on to Northwestern University and completed an M.A. in African American Studies, and is currently enrolled in the African American Studies Ph.D. program at Northwestern. He credits the close mentorship and unmatched dedication of the Africana Studies faculty at Wayne for all of these achievements and wishes current students in the program the best of luck in their endeavors.
Markeysha Davis
In February 2011, Markeysha Davis received her Master of Arts in Afro-American Studies and is continuing on to complete her doctorate with the W. E. B. Du Bois Department of Afro-American Studies at the University of Massachusetts Amherst. Currently, she is working on her dissertation prospectus at the W. E. B. Du Bois Library at UMass as a Du Bois Research Fellow, and she is co-editing a special issue of The Black Scholar with Dr. James Smethurst and David Swiderski (both of UMass). In the fall, Markeysha will be teaching with Student Bridges – a student-founded and student-run community-based learning program that trains UMass undergraduates to go and work with middle school students of color in cities close to Amherst. During the spring/summer semester, Markeysha taught AFS 2010: African American Culture: Historical and Aesthetic Roots as online courses.
LaToya Hall
LaToya Hall graduated with a degree from the Africa American Studies program in 2008. She recently has been accepted into the Masters of Social Work program at Washington University, St. Louis. She will be working with a research specialization in social and economic development theory.
Kelli Morgan
An alumnus of the Department of African American Studies as student and employee, Kelli Morgan has returned to the department as an instructor. In July of 2010, Kelli resigned her position as department Administrative Assistant to pursue her doctoral degree in Afro – American Studies at the University of Massachusetts Amherst. In October 2010 she presented her paper As I Am: Representations of Black Women in the work of Elizabeth Catlett, Betye Saar and Faith Ringgold at the 95th Annual Convention of the Association for the Study of African American Life and History (ASALH). Her research interest is the history of the representation of black women in European and American visual culture. Kelli's current project examines Elizabeth Catlett's sculpture, focusing on her use of form and accurate representations of black women as a means
to address social and political injustices while revising the history of misrepresentations of black women popularized by western culture.
During the summer 2011 semester, Kelli taught AFS 1010 – Introduction to Africana Studies. She will teach online courses for the department for the spring and summer 2012 semesters while assuming an internship at Harvard University's W.E. B. DuBois Research Center.
El-Ra Adair Radney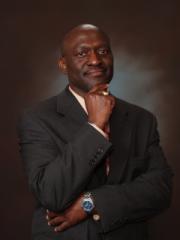 El-Ra Adair Radney's essay, "Double-Consciousness, the Negro Myth and Fanon on the Black Image," was awarded second place by the National Council of Black Studies in the 2011 graduate essay competition. El-Ra completed a BA in Africana Studies with a concentration in Public Policy in 2001 at Wayne State University. He then went on to graduate school at Davenport University and earned my MBA in Strategic Management in 2006.
El-Ra Radney was accepted into the Ph.D. Program in African American Studies at Michigan State University, and will begin his studies in the semester of Fall 2011. He completed the Graduate Certificate Program in African American Studies at Eastern Michigan University in 2011.
He considers himself a Teacher/Leader studying from and inspired by the school of Stephen Covey's "principal-centered leadership model" and Jack Welch's "servant leadership philosophy". In addition, he is a graduate (2009) of SBA/Michigan Small Business & Technology Development Center's "New Ventures" training. He also completed the Bizdom U Entrepreneur Training Institute-Team "Hammer Pants" (2010). The Bizdom U experience was a ground-breaking entrepreneurial development exposure that provided him with valuable skills to help train other aspiring entrepreneurs. He then went on to graduate school at Davenport University and earned my MBA in strategic management in 2006.
Courtney E. Wise
Courtney is a dual degree graduate of the University. She completed her undergraduate studies in Africana Studies and Sociology in May 2011. Immediately after graduation, Courtney made a commitment to teach elementary students for two years through Teach For America. She is pleased to have been assigned to the Detroit region and looks forward to teaching 3rd grade at Washington-Parks Academy this fall.
In January 2012, she began masters courses in teaching at the University of Michigan Ann Arbor. In her free time, she volunteers with the Heidelberg Project by leading tours of the outdoor art environment and she co-chairs the alumni association of City Year Detroit. Courtney also participated in the 2010 Brazil Study Tour.